The Takeaway: What Men and Women Can Learn From One Another About Saving for Retirement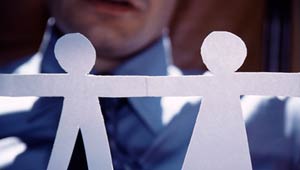 Survey Finds Gender Differences In Retirement Planning: Men are more likely than women to be enrolled in a company retirement plan, while women are more likely to feel excited and enthusiastic about retirement. These are just a few of the retirement-planning gender differences found in a new report from the BMO Retirement Institute.

The report, called "Complementary Paths to Retirement: How men and women can learn from one another," explores the different approaches and attitudes people take toward retirement-and found gender is a strong influence. In general, women were:

Less confident in their knowledge about financial matters or services.
More risk averse and liable to trade stocks less frequently.
Less likely to hold risky stock portfolios.
Women also had lower expectations than men about how much money they'll need in retirement. Men surveyed were generally:
More likely to "go it alone" when formulating retirement savings or portfolio strategies.
More likely to describe their investment style as "aggressive."
More likely to actively monitor their finances and portfolios.
More likely to have updated their financial plan within the past year.
See Also: Social Security and Older Women-Why the program is an essential retirement resource >>

There are good and bad elements to each gender's savings styles, BMO notes. Men's willingness to assume more risk could bring greater returns on investments. Women's greater willingness to ask for financial advice could help them avoid costly investment mistakes.

"There are clear differences between men and women when it comes to retirement planning," said Tina Di Vito, head of the BMO Retirement Institute. "However, by integrating the best attributes from one another, both genders can increase their prospects for a more successful retirement."




Thursday Quick Hits:


Americans are using credit more but enjoying it less. A new poll by MSN Money and CardRatings.com found more than half of people spending more on credit cards these days say it's to cover basic needs, not fun stuff.
Medicare efforts to pay hospitals based on quality and performance did not lead to fewer deaths, according to a new study published in the New England Journal of Medicine.
In Seattle, a nonprofit organization called Senior Services is revamping its image and outreach strategy for aging boomers. "It's not about someone helping you across the street," writes Seattle Times columnist Jerry Large. "It is about you imaging and helping create the community you want to live in as you age."
Be realistic when calculating retirement savings growth, cautions Reuters. Gone are the days when retirees could count on their savings growing 7-10 percent year after year.
Photo: Altrendo/Getty Images