Your Biggest Gripe: Debt Collectors!
By Eileen Ambrose, November 5, 2014 04:36 PM
The Consumer Financial Protection Bureau gets more complaints from older Americans about debt collectors than any other issue.

According to a report released Wednesday by the CFPB's Office of Older Americans, the agency received 8,700 debt collection complaints in the past 15 months. Consumers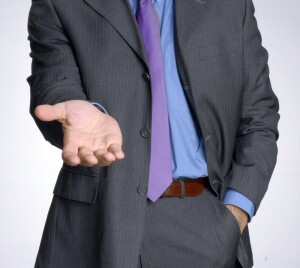 complained that debt collectors:

- Try to collect the debts of dead relatives — even years after the estate has been settled.

- Threaten to garnish Social Security and other federal benefits, which they can't legally do.

- Attempt to collect medical bills that are covered by insurance.

- Demand payment on a debt that is not owed or belongs to someone else with the same name.

- Don't provide accurate information so consumers can even identify the debt.

>> Ways Bad Credit Can Hurt You

Complaints against debt collectors are often high — no matter the age of consumers. And the problems have only grown as companies sell unpaid debts to other businesses, which then try to collect from consumers. The debt can be sold again and again without much documentation of the original bill. The result can be that consumers may be asked to pay debts they don't recognize or even owe.

And consumers report that debt collectors ignore their protests that the bill is wrong or the debt isn't theirs, according to the CFPB. Older consumers also say that the high-pressure tactics of debt collectors exacerbated their health problems.

The best way to protect against abusive debt collectors is to know your rights.

First, federal benefits are generally protected against debt collectors. If your Social Security or other benefits are deposited directly into your bank account, the institution must protect up to two month's worth of benefits, according to the CFPB. (If you owe the federal government money, though, these benefits can be reduced.)

Dispute a debt if you don't think it's yours. The CFPB provides sample letters on how to protest a debt and ask a debt collector to stop contacting you. Be aware that even if the collector breaks off communication, it can still sue you to collect or notify credit reporting companies of the debt.

>> Get discounts on financial services with your AARP Member Advantages.

And if a debt collector continues to hound you or make threats, complain to the CFPB. The agency will refer complaints to the debt collectors who, one hopes, will try to reach an amicable resolution with you. In some cases, the CFPB refers complaints to other regulators for action.

Photo: Gosphotodesign/iStock

Also of Interest

See the AARP home page for deals, savings tips, trivia and more.