A Passion for Good
By John Briley, June 23, 2011 04:14 PM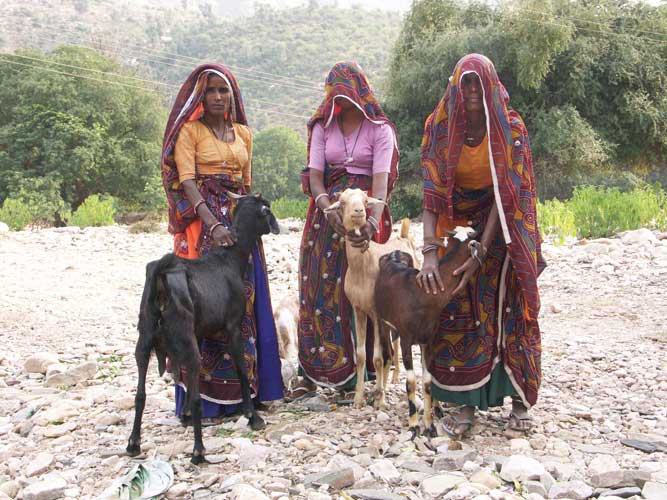 Regular readers of this space know that we are big on passion - namely following yours and seeking volunteering opportunities that allow you do that while helping nurture others' passions as well.

Today's example is Alexander Souri, founder of Relief Workers International, a for-profit company that runs humanitarian missions in "breathtaking regions of India." Souri combined his passion for adventure travel - he was born in New York to a French mother and Indian father and has traveled extensively - with a burgeoning desire to help needy Indians.

In 2004, after a vacation in India, he founded Relief Riders International, which brought volunteers into the Thar Desert of Rajasthan, India, via horseback to provide free cataract surgeries, donate goats and hold pediatric/educational camps.

After hearing from numerous would-be volunteers that they loved the idea but didn't want spend their whole trip riding a horse, Souri added camel-drawn carts and jeeps to the trips, and formed Relief Workers International. Each expedition lasts 12 days and, according to the company's Web site, treats 2,500 people per trip. "This includes treating between 300 and 600 people at each general medical camp, screening and providing general treatment for up to 675 people at our mobile eye surgery camps (approximately 100 of those people receive free eye surgery)," the company says on its site. "We visit an average of three to six schools, usually treating 1,200 children. To date, Relief Riders International, RWI's sister company has provided aid to 14,000 people."

These are not cheap journeys - average cost is over $6,000, not including airfare - but the experience, I imagine, would be one that neither you nor the recipients of your volunteer efforts would ever forget.

Regular readers also know to expect this: Looking for volunteer opportunities closer to home? Check out Create The Good!