A Superstar Sets an Example
By John Briley, August 11, 2011 09:00 AM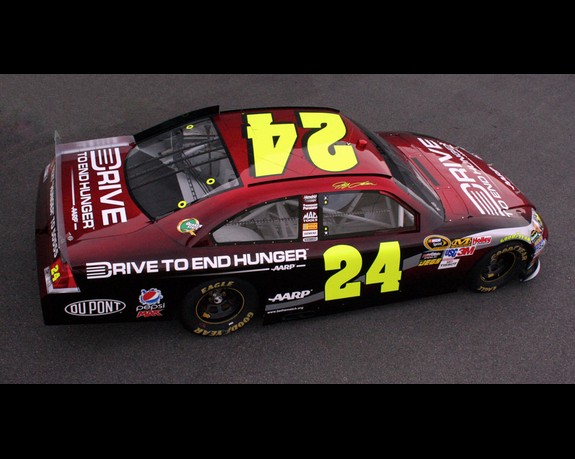 It is cliché - and wrong - to say that all superstars are egomaniacal greed machines. Many make time to give back to their communities and some, like racecar driver Jeff Gordon, go many steps beyond that.

Gordon, who is sponsored by AARP and the AARP Foundation's Drive to End Hunger, recently visited the Congo as part of the Clinton Global Initiative. His mission: to see first-hand the children's health issues in one of the world's most impoverished regions so that he could work with other members of the Clinton team to fund solutions to those problems.

Gordon said after the trip that even a two-day glimpse of daily life in the Congo caused him to reevaluate his habits as a wealthy American. In an interview with SB Nation, he was quoted as saying, "I feel guilty about buying a bottle of water for two bucks. You look at your refrigerator. You go, 'Oh, my gosh, so much waste here.' You just start to look at every aspect of your life and the things that you take for granted."

For the skeptics who might think Gordon's trip is a publicity stunt, note that he also started the Jeff Gordon Children's Foundation, which funds treatment, research and improved quality of life for children with cancer. His work with AARP Foundation has helped the Drive to End Hunger campaign deliver 2.7 million meals to hunger relief organizations near NASCAR tracks. And he plans to return to Africa for more philanthropic work soon - this time to Rwanda - with his 4-year-old daughter Ella.

OK, few of us have that magic combination of time, resources and ability to parachute into a distant land to help people in dire need. But we can still do our part: Visit Create The Good for volunteer opportunities near you!