AARP and Experience Corps: A Natural Fit to Mentor Kids
By John Briley, October 6, 2011 09:00 AM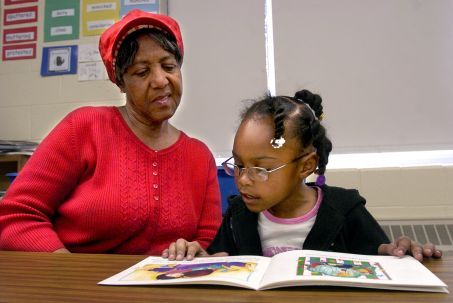 No generation lives in a vacuum. In fact, the more each generation interacts with others of all ages, the more we all can grow to better understand one another and - importantly - share our knowledge, perspective and compassion to help others.

That's why AARP has joined forces with Experience Corps, an organization through which retired adults volunteer to mentor children in classrooms. The new joint program - AARP Experience Corps - will continue Experience Corps' excellent track record of improving literacy for children in grades K-3 of underserved schools.

Almost 70 percent of American children reach the 4th grade unable to read at a proficient level. Research from Washington University in St. Louis showed that students working with Experience Corps tutors gained more than a 60-percent boost in two critical literacy skills-sounding out new words and reading comprehension-over similar students not being served by Experience Corps.

And the positive impacts run both ways: 84 percent of Experience Corps volunteers reported the participation has changed their lives for the better - including increased motivation, knowledge, confidence and skills.

The volunteers, selected through an application process with AARP Experience Corps, commit to serve for an entire school year, working alongside teachers in the classroom. AARP Experience Corps operates in 19 cities in the U.S. - serving 20,000 children - and hopes to expand that reach as the program grows.

If you want t6o volunteer - or simply learn more to decide if this is a good fit for you - email us at experiencecorps@aarp.org. Volunteer recruitment usually runs from late July through early September and, for the current season, most volunteers are already in place. But please check with us in the spring for new opportunities.