AARP Volunteers Giving Americans Their "Say"
By Jen Martin, November 7, 2012 09:00 AM
This is a guest post by Margot Seay. Margot is AARP's first National Volunteer Director.
AARP
launched
You've Earned a Say
(YEaS) this spring to take the conversation about Medicare and Social Security out from behind closed doors in Washington and bring it into states and communities across the country.
The effort has been huge, and the response ... overwhelming! We have held more than 3,200 You've Earned a Say events nationwide, generated more than 1,500 media stories, engaged more than 3.6 million Americans and collected more than 2.6 million YEaS questionnaires.

AARP has been able to give so many Americans their "say" because of the dedication and hard work of thousands of committed volunteers. Volunteers sharing questionnaires with the friends and neighbors; facilitating conversations at churches and community groups; staffing tables at health fairs; organizing town halls; engaging visitors on the You've Earned a Say Tourmobile and much, much more.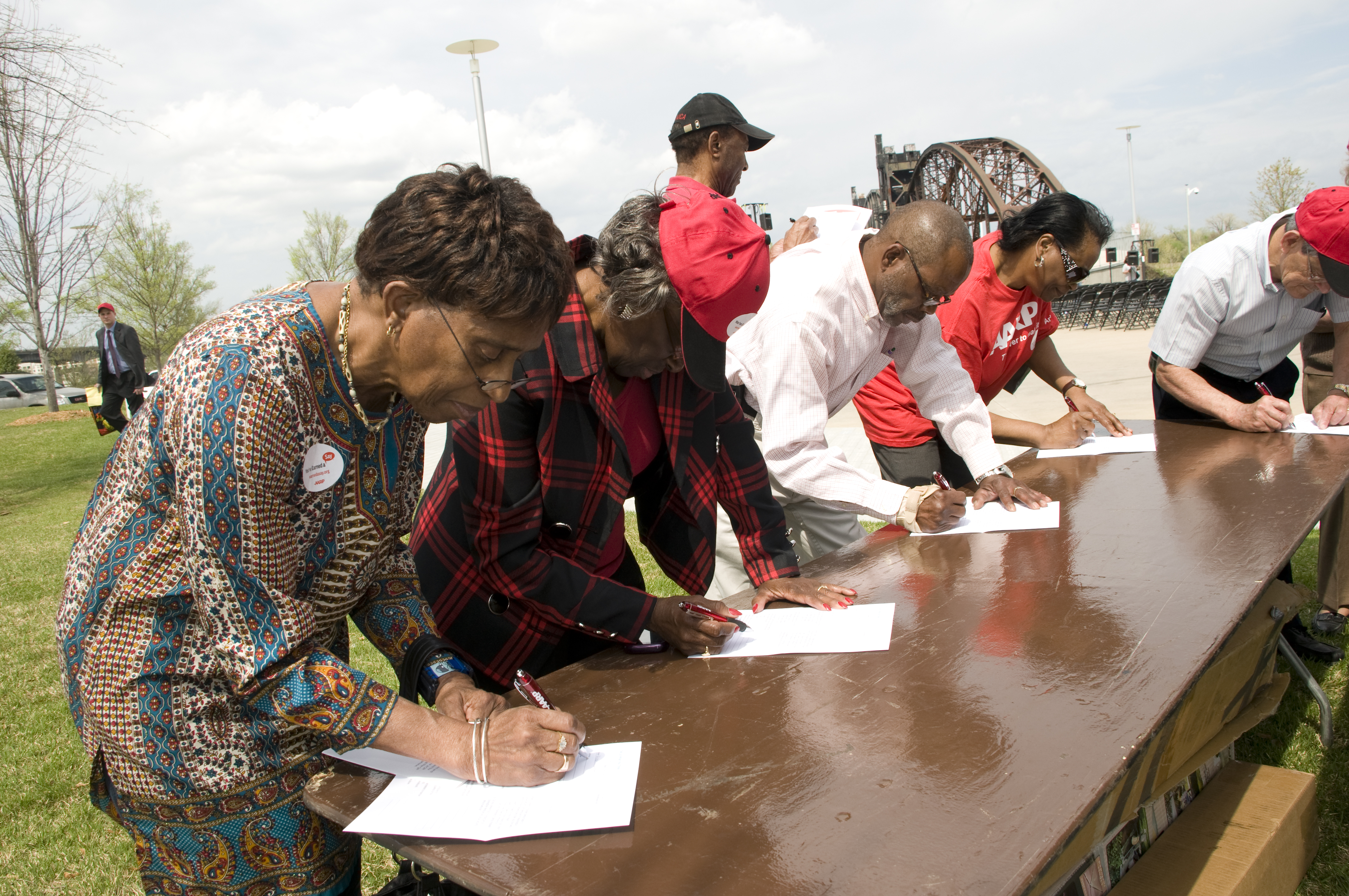 Take Sanford Holmes, Regional Volunteer Lead for Southwest Ohio and 2008 AARP Ohio Andrus Award recipient. He took the bull by the horns, coordinating more than 30 You've Earned a Say listening sessions in his area with a team of 10 volunteers. In just one day, at the Dayton Senior Citizens Day, he netted 431 completed YEaS questionnaires.

Or Alaina Serrano, a woman in her early 30s with a personal mission to bring the conversation to Asian American young people. Since YEaS kicked off, she led 13 presentations in the Philadelphia area with audiences ranging from 30-240 individuals; helped with other events and generated 900 completed questionnaires. Sharing her recent diagnosis with rheumatoid arthritis, Alaina emphasizes the importance of Medicare for people of all ages with chronic diseases. She's never off duty, even taking the call to a Sunday barbecue in her mother-in-law's backyard!

"Alaina and Sanford represent the great work across the country these past seven months - valuable progress that state office staff and volunteer teams have had a huge hand in building and executing and that we appreciate so much," says AARP Campaigns' Will Phillips.

The election is now over and the votes have been cast and counted, but the work of AARP on Social Security and Medicare continues with reelected and new members of Congress under the You've Earned a Say banner. Find out what you can do to help us keep the steady drumbeat going by contacting your state office or visiting www.earnedasay.org.