Area-Wide Giving Day for DC Nonprofits Scheduled for Nov. 9
By Jen Martin, September 28, 2011 09:00 AM
This is a guest post by Ifdy Perez. Perez is the Community Manager at Razoo.com

A few months ago, the National Capital Arts and Cultural Affairs (NCACA) program's federal budget was cut from $9.5 million to $2.5 million. The NCACA was established in 1985 to supplement the gap left by DC's lack of art funding. Now many of the 24 organizations, including museums, theaters and musical societies slated to receive funds from them, will have their budgets slashed too, which could bring deficits, program cuts, and maybe layoffs.

The situation resonates for most nonprofits in the Greater Washington area, and these grants are sometimes their lifeblood. There's no question that these organizations offer critical services our community needs, such as meal distributions and job training for the homeless, education for children living in poverty, and help for those with chronic pain.

So, what are we going to do about it?

Razoo, Community Foundation of the National Capital Region and the United Way of the National Capital Area, along with several other organizations such as AARP, teamed up to bring Give to the Max Day: Greater Washington to our community .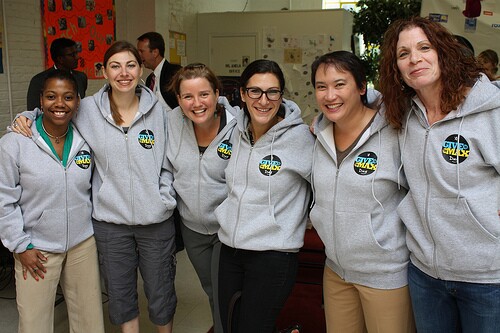 On November 9, starting at 12 a.m., DC-area residents will rally their friends and family to donate to their favorite cause in a 24-hour fundraising marathon. Our goal is for 10,000 supporters to come and help raise $3 million for nonprofits serving the DC area by 12 a.m. November 10. Nonprofits can sign up for Give to the Max Day and compete for cash awards that'll help alleviate their budget strains for this coming year.

Leading up to the event, nonprofit leaders can participate in virtual town halls and boot camps led by the industry's experts in social fundraising to prep and prime their skills for this fall campaign and for their own long-term gain. Fans will be able to support their favorite DC nonprofit by creating a personal fundraising page where they can upload pictures, videos, and testimonials so their friends and families donate online.

This is the largest one-day giving event for our DC community and we want every resident and nonprofit serving the area to participate. You can find more information by visiting the website: Give2Max.org or following on Twitter @Give2Max.