Coast-to-Coast Spring Cleaning
By Drew Elliot , March 25, 2013 09:00 AM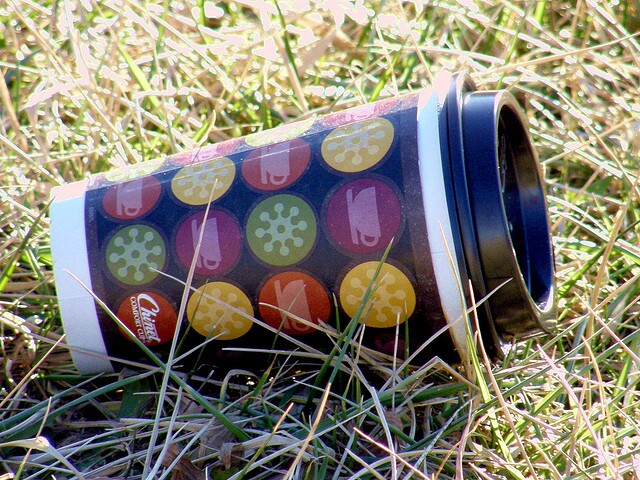 Most people would consider driving 4,500 miles in 10 days a nightmare scenario - but for me - the last week and a half, going coast-to-coast, exploring the beautiful US of A, has been nothing short of fantastic.
Maybe it's the sound of my tires on the road or the constantly changing scenescapes across my the windshield that make it such an exhilarating experience - or maybe it's the smell of mountain air or the jump in my stomach when going over steep country roads - whatever it is, it's almost intoxicating.
However, there is one thing that always seems to ruin those pristine moments of a road trip.
LITTER.
It might be a pile of trash in a ditch or a single plastic bag flapping on a tree branch, it makes me sad and a little frustrated that there is so much litter scattered everywhere. And it's not just in the urban city centers where this eyesore exists, it is everywhere!
Fortunately, it's not something that has to be a problem.
First, look for ways to incorporate a voluntary litter pickup plan into your everyday life.
For me, when I walk my dog, I always carry two bags. One, for what my dog leaves behind, and an extra bag for trash I find along the way. Also, I set aside one day where you commit to picking up at least three pieces of litter. It's the small things that add up in the long run.
Second, volunteer to be a part of a group clean up project.
When I lived in south central Pennsylvania, I always loved seeing the group of senior rangers from Codorus State Park doing their morning litter pickups. They always looked like they were having a blast with each other, all while doing a huge favor to the community who enjoyed this park and its many trails. Try getting a couple of friends together, then pick a park or neighborhood, and start picking.
The idiom, "many hands make light work" truly applies to keeping our neighborhoods, cities and world looking better.
How do you keep your world picked up? I'd love to hear about either your "personal litter pick up plan" or your "clean up group project" in the comments below.
Also, if you're interested in joining forces with other people who want to make their world better, start your search at AARP's newly redesigned Create the Good.

Picture by: fauxto_digit, Flickr