Don't Let the Bed Bugs Bite
By Jen Martin, March 29, 2011 05:25 PM
Aaron Knight of AARP Legal Counsel for the Elderly shares a special guest post today. LCE champions the dignity and rights of Washington, D.C.'s most vulnerable seniors by providing free legal and social work services to those in need.

When I was growing up, each night my mom would come into my room, tuck me into bed, give me a kiss, and before switching off the lights say, "Good night, Sleep tight, Don't Let the Bed Bugs Bite."
Back then I had no idea what bedbugs were, but I sure didn't want any to bite me!

Recently we've been hearing a lot about bedbugs, because these tiny critters are making a comeback of epidemic proportions. An alarming number of the D.C. seniors that we help are either at-risk of getting them, or they are already dealing with the consequences of having an infestation. That's why AARP Legal Counsel for the Elderly is working with Groupon to raise awareness and donations to help combat the nasty little pests. Because it can be so difficult to eradicate these resilient insects, simple prevention measures are essential for at-risk communities-particularly our older neighbors.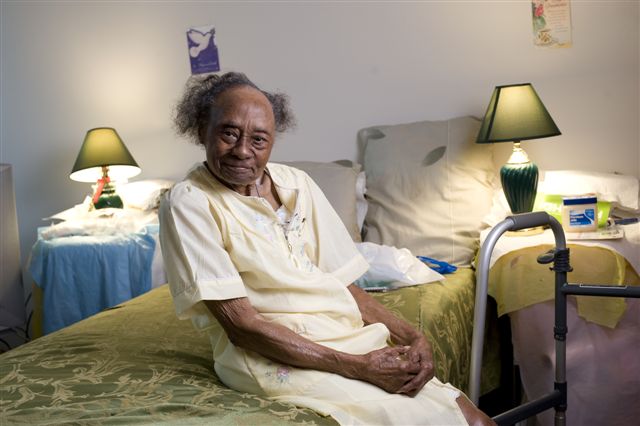 LCE's volunteer Elder Buddies help to safeguard the households of vulnerable seniors against bedbug infestations by deploying teams of youth volunteers to clean and install preventative measures. We equip homes with casters, a kind of netting placed in closets and under beds that traps the bugs. Our intrepid volunteers also apply plastic mattress and pillow covers, and trapping strips when necessary. These measures help to protect elderly residents and their homes, in addition to stemming their spread to the wider community.

For the next two days-until midnight Thursday, you can donate $10 to help Elder Buddies protect the homes of senior citizens from bedbug infestation. For every $600 we raise, eight homes will receive preventive covers and traps with assistance from youth volunteers. Thank you for helping our older neighbors sleep easier tonight.

Photo courtesy of Micahel JN Bowles