How You (Yes, YOU!) Can Help Kids Learn
By John Briley, September 1, 2011 09:00 AM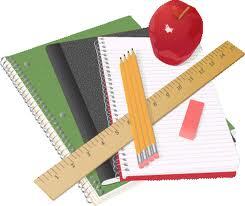 With so much focus on the high-profile disasters and crises - Hurricane Irene damage, war in Libya, human rights violations in Syria and famine in Somalia - it's easy to lose sight of some very real ongoing needs in each of our communities.



One of those is ensuring that needy children have the school supplies they need to make the most of their educational opportunities - and that's where we need YOUR help! Through AARP's Equipped to Learn campaign, you can volunteer to:

Many of these volunteer opportunities take only a few minutes. You can also use the campaign to find other ways to volunteer with youth and share your stories about your volunteering experiences. It's a tough and often confounding world out there (see first paragraph of this post), and it's up to all of us to help give kids the tools they need to help shape the future.

Think about. Then do something about it. Today's children - i.e. tomorrow's leaders - will thank you.