Millennials Find Unique Ways to Give Back this Holiday
By Lauren Fielder, December 12, 2012 09:00 AM
We're social, tech savvy spenders who have the shortest attention spans that make us one of the most well known generations. Who are we? We are millennials and we want to give your non-profit organizations more than any other generation.

We also want to get involved more than just monetarily with non-profit organizations. We are looking for an outlet to show our generosity, and in a way that satisfies our need to give. In fact, we are more prone to donate to organizations once we have volunteered for them and allocated our time and dedication towards a cause.

Personally, I have spent countless hours volunteering for my sorority's philanthropy, Prevent Child Abuse America (PCAA). It makes giving to them so much more rewarding, whether it is with my time or money.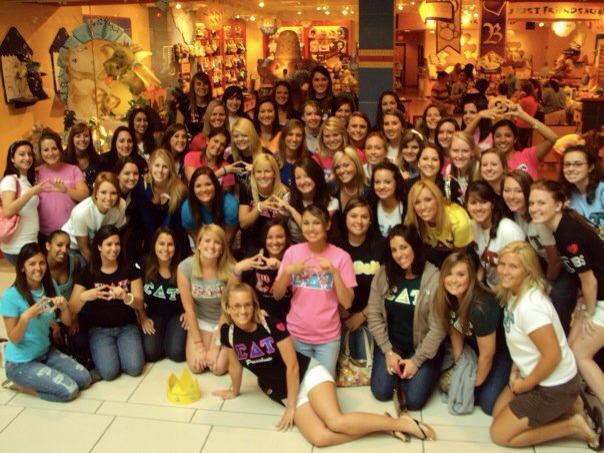 However, millennials also recognize that although money may just be an object, it's an object that we don't always seem to have a lot of. It's a necessary resource that we calculatedly prioritize with. My generation seems to have prioritized responsibly enough because over 70% of us not only open our hearts towards non-profit organizations, but our precious pockets online as well.

One of the most rewarding volunteering experiences I had contributing for my non-profit organization was when my sorority and I had the opportunity to meet with children who had a history of abuse.

"We took them to Build-A-Bear and when I was in the process of turning a very plain bear into the next Disney princess with one of the girls, she turned to me and told me that it was the best day of her life."

During this particular season of giving, I want my fellow millennials to have a fulfilling experience such as that one. Since we are so tech-savvy, we are accessed easiest online. Therefore it makes sense that we also want donate online. I recently used an online 'Giving Card' that was sent to me through email. It was developed by Razoo, which is an fundraising site that allows you to donate to the non-profit of your choice. I can now give my friends the gift of giving by emailing them Giving Cards during this holiday season, as well. Just another small, but big way to make a difference this holiday!

Photo courtesy of Lauren Fielder