Our Challenge to You
By John Briley, September 8, 2011 11:34 AM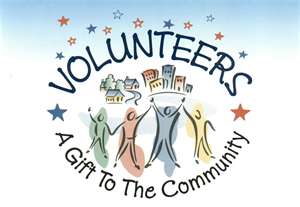 Ah, September in America. Time to shake off the languid rhythms of summer and dive back into our bustling lives. But we should also set aside some time to help those who are less fortunate. To help motivate you, AARP this week is launching our Volunteer Challenge, a four-week campaign to expand the rolls of volunteers nationwide by sharing inspirational stories, volunteer ideas and tips for finding meaningful volunteering opportunities.

Our Week One topic: Find great ways to volunteer on 9/11 Day. The tragedies and heroics of September 11, 2001, inspired many people to change their lives for the better, including John Battistoni. He's a 57-year-old technical consultant, who decided after the 9/11 terrorist attacks that he wanted to become a volunteer firefighter - if being "a fat guy" who'd had a heart attack wouldn't stand in his way. It didn't. Today Battistoni is a volunteer captain with the Southern Stone County Fire Protection District in Branson West, Mo.

Or Zamir Hassan, who immigrated to the U.S. from Pakistan in 1973 to attend graduate school at Cornell University and launched a computer-services company - which, until 2000, was housed in 1 World Trade Center. The 9/11 attacks jolted Hassan, now 62, and he says he realized "It was time to give back." In the Muslim tradition that meant helping those in need. So Hassan started the Muslims Against Hunger Project, based in Pluckemin, N.J., and he and his network of more than 3,000 volunteers of different faiths serve the homeless, the hungry and the working poor.

Check out our 5 Tips for Finding Your Best 9/11 Volunteer Opportunity and read how Michelle Obama and Jill Biden are working to support military families. Also, it's not too late to plan your own service party on Sept. 11.

And you can always find volunteer opportunities near you at Create The Good.