Ready...Set...Volunteer! Veteran Runner Shares Event Secrets
By Drew Elliot, October 18, 2012 10:00 AM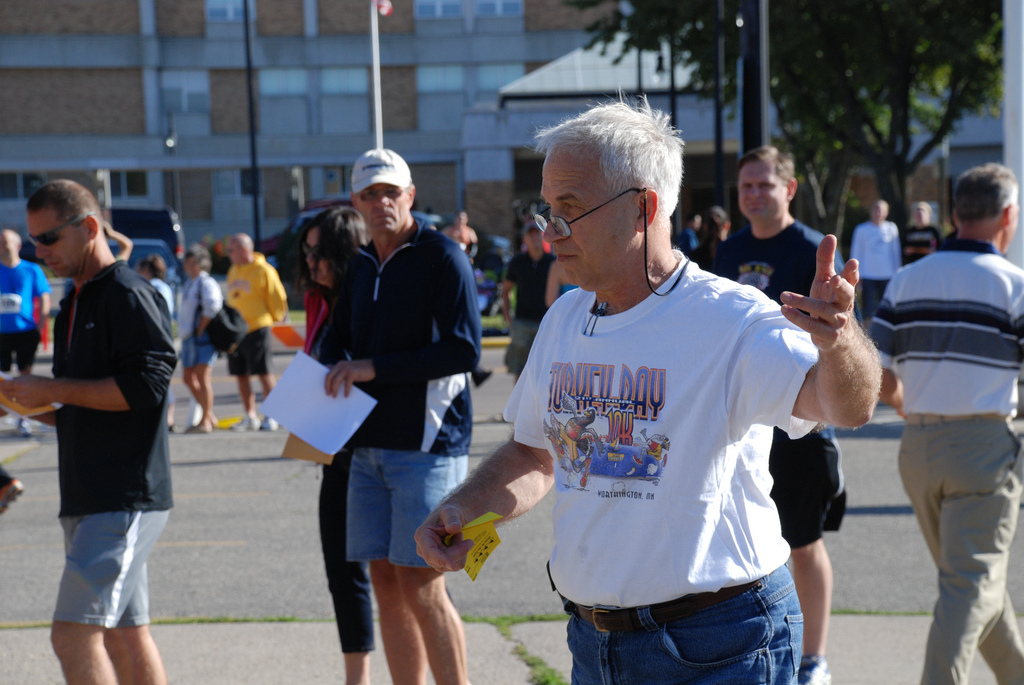 Every week in America, thousands of people line up to compete in one of the hundreds of running races that happen across the country.

One such event happens in the southwest corner of Minnesota, in the town of Worthington, called the Turkey Day 10K. Set around one of the state's scenic 10,000 lakes, Lake Okabena has been the backdrop of this race for over 30 years.

The TD10K got its start back in 1980 when Jerry Fiola, a Worthington native, and a group of friends started the Okabena Bay Area Striders as a way to promote and encourage running in the area. When the organization looked around the region, they noticed that there were very few opportunities for people to participate in a quality running race.

"The natural thing to do was put on our own race," remarked Fiola, "so we went to races in bigger cities to see what we wanted in ours ... and once we knew what a good race looked like, we tried to duplicate it at our local festival, Turkey Day."

The first year, 109 people signed up. Fiola exclaimed, "We were thrilled - and it didn't take long before we saw over 700 people running around the lake!"

When the numbers of registrants started swelling, the Striders realized they needed to start recruiting a small army of volunteers to keep the event running smoothly. So they asked neighbors, schools administrators, church leaders and local businesses to lend a hand.

"The response was terrific. People pitched in to make the race a true community wide project, one where lots of people get involved, and something to be proud of," Fiola said. "A race is a unique event where everyone can volunteer in some capacity. There are a lot of easy tasks for people who aren't looking for a huge level of responsibility but still want to be involved."

To Fiola, the best volunteers are:

Interested: The most effective volunteer will be the one who is actually interested in the mission of the organization or activity. If you are forced to do the work, you usually don't value it. If you don't value it, the effort is hurt, not helped. Look for places to volunteer where you can feel passionate about what the group is trying to do.
Committed: Volunteer activities don't always require a lot of time, but the organization does depend on people keeping their word and commitments. It is critical to any effort that volunteers actually show up or find someone else who can fill in. This might be basic, but it can't be overstressed how important it is.
People-centered: lt's important for volunteers to make every effort to get to know the people they are working with, to show a genuine interest, and to care about building relationships with the people they are serving. Those efforts are what make the organization grow and be successful.
If you are an interested, committed and people-centered person, then click here to find a race near you - it's a good first step toward building a better community.

Photo credit by Geoff Haas.