Volunteering: This is Serious Happy Business
By AARP Illinois, October 19, 2012 01:05 PM
It's Friday Everybody! Jenn here from the Illinois communications team blogging this week on some of our awe-inspiring volunteers.

Let's admit it - the news these days is downright depressing. In fact, I can't even watch the Chicago news at all or I'll have nightmares. That's why it was so great to spend two days last week at the annual AARP Volunteer Leadership Summit or (VLS) with some of our most inspiring, intriguing and intelligent volunteers. We had our advocacy vols, some Driver Safety Vols, SNAP enrollment vols, community outreach vols, and more. Vols, vols everywhere! Take one look at the photos and tell me volunteering doesn't bring out the good in people, and combat the awful headlines of today.


We all took two days away from the grind to get together and talk about making a difference in the community. The fabulous Merri Dee kicked things off. I don't think anyone talks more eloquently about volunteering than our own State President.




By midday we were ready for what are at most meetings the "dreaded" breakout sessions - but you know what? When you're at a meeting full of volunteers these sessions are a whole lot more fun. This isn't a forced business meeting, these people are here because they want to be! We had sessions on lobbying, Pinterest, being "street smart", talking with the media, and of course AARP issue training. Volunteers are great, they're not afraid to ask tough questions, dig deep or push the envelope. I mean, after all, what are we going to do, fire them!? ;) I think more honesty takes place in these meetings than in a lot of other places, and makes us a lot better as a group.

This year's VLS culminated with the presentation of the 2012 Andrus Award - our highest award for volunteer work. This years winner was Nell Blastick. She's a longtime Tax-Aide volunteer from Centralia, Ill. With her family and friends there to cheer her on, as well as our entire Illinois state office staffs from Springfield and Chicago, and all those wonderful volunteers, Merri Dee presented her with the crystal award and words of thanks.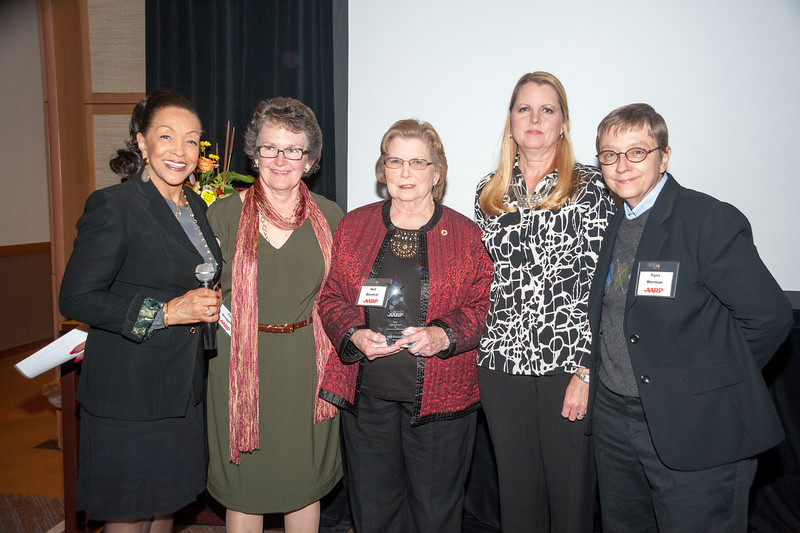 Yep, AARP volunteers pretty much rock. After the two-day event, which got rave reviews, we're back to the office grind, but our volunteers are back in the community doing what they love, whether it's helping to feed hungry people in Rockford, teaching people how to be safer drivers statewide, or gearing up for another Tax-Aide season. I wonder if I can get any of them to trade places with me! Bring on the weekend and thank you AARP volunteers!