Want to see the #24 car in action? Here's how.
By Jen Martin, February 15, 2011 07:12 PM
Gentlemen, start your engines!

We're gearing up for a big week here at AARP and many of us (myself included) are headed down to Daytona, Florida to support some big hunger events for the Drive to End Hunger - and we'll probably catch a few races while we're down there too!

Today the Drive to End Hunger launched its Sweepstakes, which will run for the next 21 weeks. Each day you can enter to win a chance to cheer on Jeff Gordon's #24 car in action in 2012! And if you're good at memory games, play a game and enter to win the daily prize - a T-shirt or baseball cap!
If you happen to be in the area of Altomonte Springs this Thursday, join the Drive to End Hunger folks at the "Winn-Dixie Winner's Circle" event where you can get your photo taken with the famous #24 Chevrolet! We'll also present food drive collections to the Second Harvest Food Bank of Central Florida. If you're on Facebook, RSVP to the event HERE.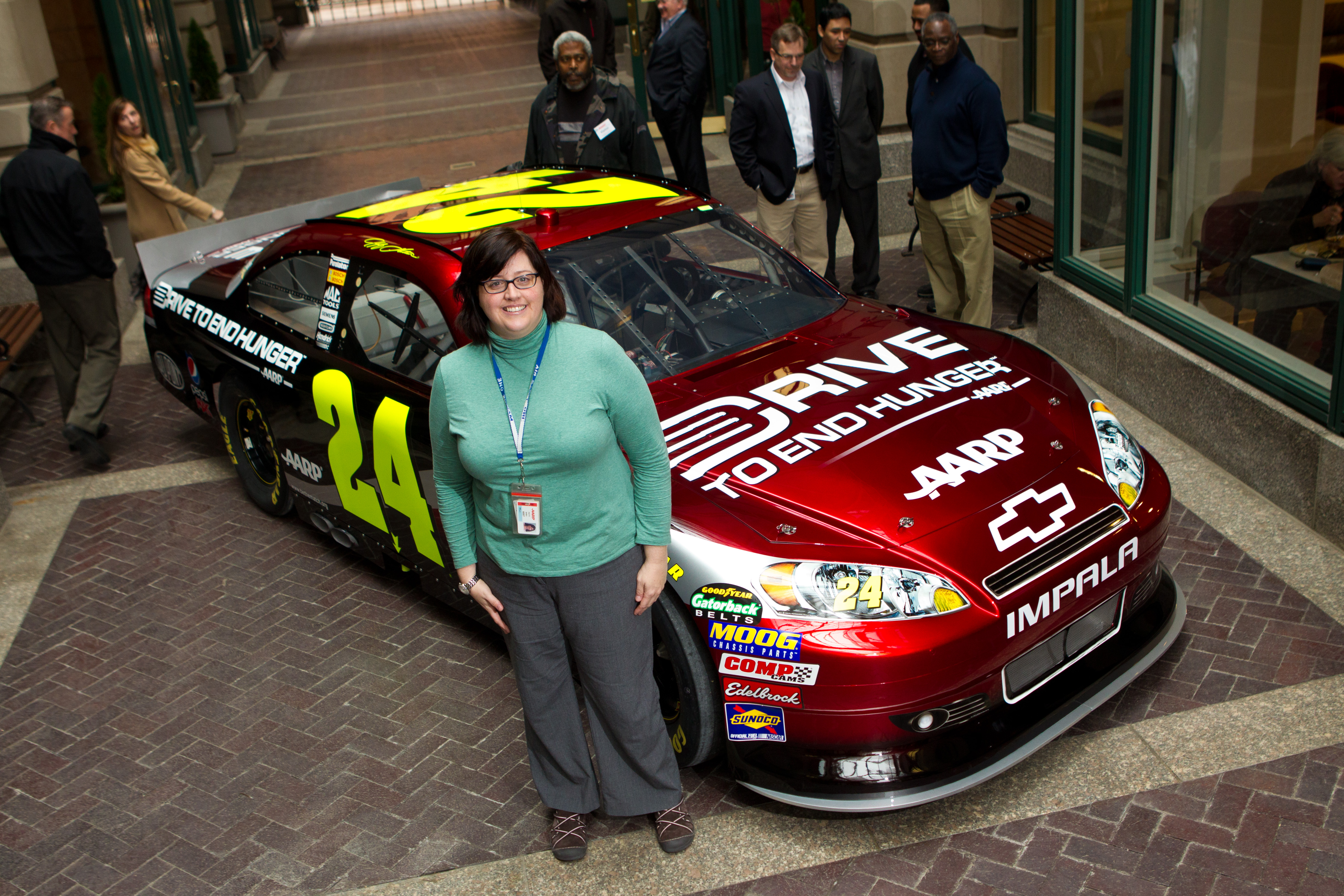 If you want to keep up to date on what's going on while we're in Florida, follow the tweets on Twitter at @Drive2EndHunger and on Facebook. Also, keep an eye out for some blog posts. I'm new to the sport of car racing and I find the fan passion fascinating and energizing. Maybe that's why we teamed up with race fans - because you, like Jeff Gordon, have the passion to make a difference and solve the hunger problem.