Wanted: Stories of Generosity after World War II
By Jen Martin, August 22, 2012 11:00 AM
This is a guest post by Melanie Mantenieks. Mantenieks is a 2nd generation European American who has a strong interest in humanitarian efforts, geography, travel, and international studies. She lives in Illinois with her Latvian American boyfriend and three cats.

I'm a 2 nd generation European American and while I'm not quite old enough to be an AARP member just yet, I'm on a mission to collect untold stories following World War II. I'm looking for stories about the generosity of American families who donated money to send CARE packages and UNRRA relief supplies to millions of European, Asian and African survivors. Equally as important, I'm interested in the stories of the survivors who received the packages. These survivors endured the terrors of war. They fled their homelands, and were placed in camps with virtually no food and no assistance.

The CARE packages were crucial to the persons living in these camps. The packages were full of food items like bacon, coffee, margarine, sugar, beef and egg powder, essentials for surviving the harsh realities of war.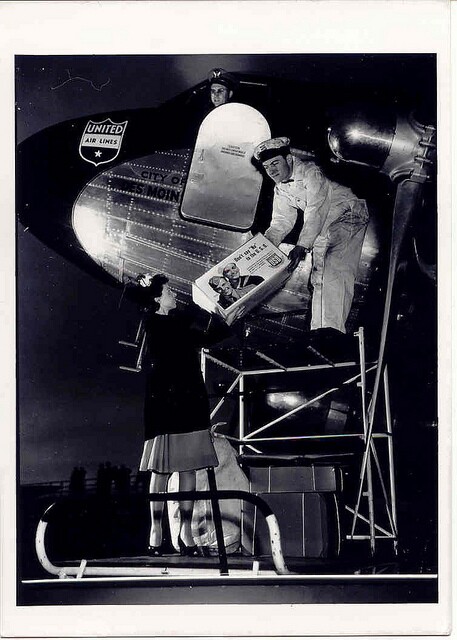 You see, there is personal meaning driving my efforts: As a young boy, my father and his immediate family spent 6 years in displaced person camps in Germany. My father has vivid memories of anxiously anticipating the arrival of the CARE packages as they provided the children with a rare and special sweet treat, along with basic necessities. In addition, my stepmother's parents received assistance from UNRRA relief packages in Europe.

As a daughter and granddaughter of those who benefited from these packages, it's important I get the word out - to honor the generosity of the Americans, the struggle and perseverance of the Europeans, the efforts of the 22 organizations that came together to found CARE and the efforts of the UNRRA to help thousands of displaced persons in Europe - and to share their stories.

The collaboration of countless American organizations and the relief efforts from both the UNRRA and CARE, while not perfect, were truly an accomplishment on a remarkable, grand scale.

These stories are important, they're necessary and they're relevant to today. Those massive relief efforts created a time of great generosity after a time of such evil and despair and should be chronicled and archived for future generations. I hope the stories will inspire people, including the younger generation, to give back and donate to causes they care about. It's important that these stories of hope, how people pulled together to help different nationalities on a massive scale, do not disappear.

Do you have a story to share?

Photo credit by: USO

Please send your stories directly related to the subjects above to Melanie at: Melaniecares@gmail.com .