What's Next for Jeff Gordon?
By Tammy Gordon, January 21, 2011 04:08 PM
Jeff Gordon hit the Daytona track today in the #24 Drive to End Hunger car and posted some of the fastest times on the track. Ryan McGee of ESPN caught up with him to talk about the big changes that have happened in his life and what it's like to be the "elder statesman" of NASCAR.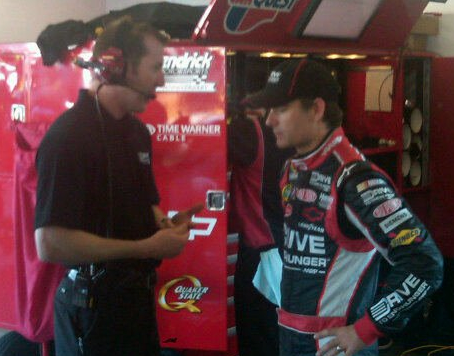 "RM: Helping people seems to be the theme of your life as you approach 40 ... JG: Thanks for bringing that up [laughs]. RM: Sorry. But you see where I'm going with this. Your new primary sponsor, Drive To End Hunger, raised a lot of eyebrows when it was announced. At the press conference you and the people from the organization promised to be very aggressive with the cause. JG: I think people are going to be blown away. Just last week we were working on the first run of commercials that will run at the start of the season and it is some really powerful, emotional stuff."

Read the full interview here and watch live on NASCAR.com.

Follow Jeff Gordon & AARP's Drive to End Hunger on Facebook and Twitter to get the latest behind the scenes in Jeff's quest for his fifth title and our shared goal of ending hunger for America's seniors.