Deportistas en el cine y actores en las canchas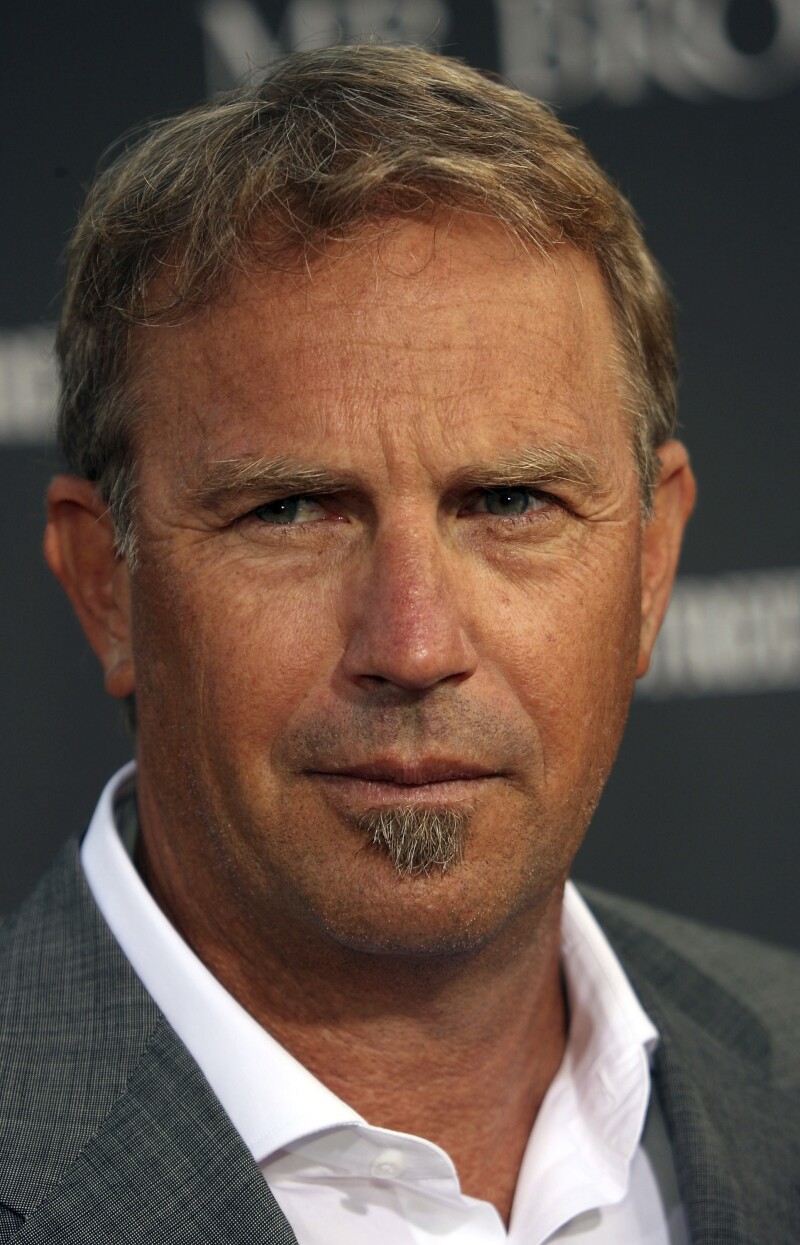 El cine y el deporte mantienen desde siempre una relación de mutua admiración, por lo que son numerosos los "intercambios de papeles"
entre deportistas y actores
. Dos de los máximos exponentes han sido el intérprete estadounidense
Kevin Costner
, quien ha protagonizado múltiples películas sobre deportes, incluidas las dos más recientes, Draft Day y
McFarlane USA
, y Silvester Stallone con su serie de cintas sobre el boxeador Rocky Balboa.
Sin embargo, estrellas del deporte como Diego Maradona, Pelé, Michael Jordan, Alexis Arguello, Shaquille O'Neal, Dennis Rodman o Cuatuhtémoc Blanco
han trabajado en la gran pantalla,
y actores como Johnny Weissmuller, Arnold Schwarzenegger, Errol Flynn, Jean Claude Van Damme, Clint Eastwood, Bruce Lee, Chuck Norris, Sean Connery, Geena Davis, Bruce Lee, Steve McQueen, Bud Spencer, Esther Williams, John Wayne y el tristemente célebre O.J. Simpson fueron deportistas antes de dedicarse al cine.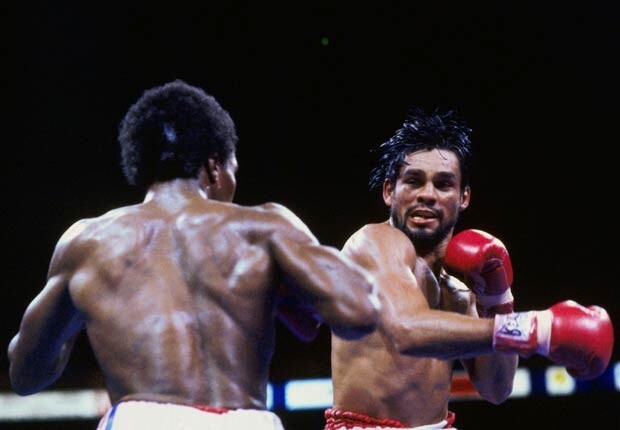 Fotos: Grandes leyendas del boxeo mundial

En los últimos 50 años, el cine y el deporte han sido la obsesión de muchos famosos, capaces de convertir sueños en realidades y de darle nueva vida a deportistas en el celuloide y a los actores en las canchas. Se han filmado más de medio millar de películas sobre deportes, más de un centenar de deportistas han probado suerte en el cin,e y un número considerable de actores ha querido convertirse en atletas.
Kevin Costner y su afición al deporte
Costner tiene a su haber
, además de las dos cintas mencionadas sobre fútbol americano (Draft Day) y atletismo (McFarlane USA), otras sobre béisbol como "Bull Durham", "Field of Dreams", "For love of the game" y "Chasing Dreams", una sobre boxeo ("Play it to the Bone"), otra sobre ciclismo ("American Flyers"), otra sobre automovilismo ("NASCAR: The Ride of Their Lives"), y una sobre golf ("Tin Cup", la historia del golfista de origen mexicano Lee Treviño y la única que le significó ser nominado a los Golden Globe Awards en 1997).
https://www.youtube.com/watch?v=xZIJa5s0T4o
El talentoso actor quedó fascinado con el golf desde entonces y participa con frecuencia en torneos de celebridades. Después de recibir clases con jugadores profesionales para perfeccionar su técnica, se ha convertido en un fiel amante de esta disciplina, jugando incluso en torneos de exhibición al lado de Tiger Woods. No obstante, Costner no es el único que ha hecho películas de golf. Los desaparecidos Bob Hope, Frank Sinatra y Bing Crosby actuaron en cintas sobre este deporte y Hope fue, hasta su muerte, patrocinador de un torneo del circuito profesional de la PGA.
¿Te gusta lo que estás leyendo? Recibe contenido similar directo a tu email.
"Me sentí un deportista más en cada película, siempre soñé con ser un atleta y en estos filmes he conseguido realizarme", declaró Costner a la revista especializada
Sports Illustrated
.
https://www.youtube.com/watch?v=cJBAFXeQFC8
Entre los deportistas devenidos en actores, Michael Jordan protagonizó "Space Jam" y Shaq O'Neal "Kazam", ambas dirigidas al público infantil´. Por su parte, Dennis Rodman participó en "Double Team" en compañía del actor Jean-Claude van Damme, quien de joven se destacó en artes marciales en Bélgica, su país natal.
Diego Maradona estuvo frente a las cámaras en "Te rompo el rating", "Los fierecillos se divierten" y "
El día que Maradona conoció a Gardel"
. Pelé participó junto al argentino Osvaldo Ardiles en "Escape a la Victoria", mientras que el propio Mohammed Alí protagonizó "El más grande". El estelar boxeador nicaragüense Alexis Argüello, tricampeón mundial y miembro del Salón de la Fama de su deporte, participó en tres filmes, entre ellos el popular "Puños de Acero" en 1991 y, además, en la serie televisiva Miami Vice. Cuauhtémoc Blanco se interpretó a sí mismo en la telenovela "Gotita de amor", antes de actuar en el cine en "Hasta que el dinero nos separe" y "Triunfo del amor".
https://youtu.be/HRjwUuhTXBQ
Sylvester Stallone tuvo que boxear bastante para hacer creíbles muchas de las escenas de sus combates en Rocky, mientras que el versátil Will Smith debió entrenar durante muchas horas para encarnar a Cassius Clay en la película biográfica "Alí". Clint Eastwood, quien también practicó boxeo cuando era joven, actuó con mucho amor en "Sweet Swinger", película para la cual tuvo que mejorar su destreza golfística. En tanto, Paul Newman se aficionó a las carreras de autos a tal extremo que comenzó a participar oficialmente en competencias de la categoría SCCA y llegó a ser codueño de un equipo de fórmula Indy.
De deportista a rey de la selva
Desde que el boxeador Elmo Lincoln se convirtió en el primer Tarzán en 1918, otros deportistas también probaron suerte como el "Rey de la Selva". Uno de los más famosos deportistas-actores fue Johnny Weissmuller, el más carismático protagonista de Tarzán. Weissmuller ganó cinco medallas de oro y una de bronce en natación en los Juegos Olímpicos de París, en 1924, y Estocolmo, en 1928.
Pocos saben que el "gordo" Bud Spencer, quien se hizo famoso repartiendo puñetazos en sus películas de aventuras, fue en sus años mozos un esbelto campeón de natación. Con su nombre verdadero de Carlo Pedersolli, fue monarca italiano de los 100 metros libres en el torneo nacional disputado en Nápoles, en 1956.
Uno de los más famosos Robin Hood del celuloide y también de innumerables películas de aventuras es Errol Flynn, quien con su verdadero nombre de Edward Flynn ganó la medalla de oro en la categoría welter de boxeo, en los Juegos Olímpicos de los Angeles en 1932.
Esther Williams, quien rompió más de un corazón con "Escuela de Sirenas" (1952), fue campeona de Estados Unidos en natación sincronizada y aplicó sus habilidades en el ballet acuático en esa famosa cinta.
La actriz Geena Davis, quien protagonizó, entre otras, la película de béisbol "A League of their Own", junto a Tom Hanks y Madonna, compitió en arco y flecha para intentar clasificar a los Juegos Olímpicos de Sydney 2000.
https://www.youtube.com/watch?v=KVyRBCk_V1s
El controversial O.J. Simpson fue un excelente jugador de fútbol americano y un mediocre actor en 11 películas. Su cinta más conocida es "Capricornio Uno". Por su parte, el recio John Wayne fue un jugador no tan relevante de la NFL, pero sí un destacado actor, consagrándose como estrella de las películas del Oeste.
Descuentos en Salud y Bienestar: Ahorros de hasta un 30% en un estilo de vida más sano.
La relación entre el deporte y el mundo del espectáculo tiene muchos casos exitosos de ídolos que han conseguido logros en los dos ámbitos.
Y tú, ¿qué opinas?
[polldaddy poll=8782607]
Foto: Istock