BREAKING: Shaq to Change Name to "Big AARP", AARP to Change Name to "Big SHAQ"
By Tammy Gordon, June 3, 2011 03:54 PM
Now that I have your attention... we've been having a blast over here at AARP as Shaquille O'Neal took to Twitter to announce his retirement! He's taking suggestions via Twitter on what his new nickname should be and the leading contender appears to be the "Big AARP."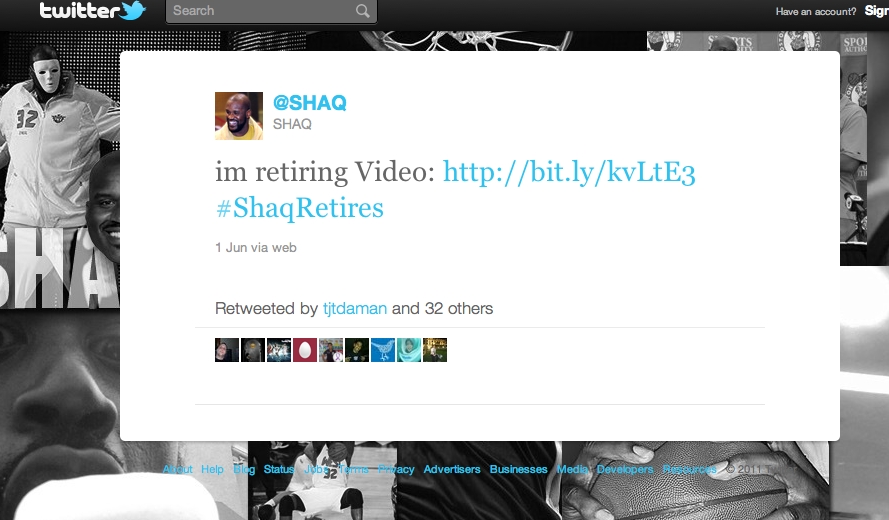 Our CEO, Barry Rand, issued the following statement just now:

"Shaq, on behalf of AARP, congratulations on a great career! If you're like most of our members-half are still working, many more give back to their communities-you're not done yet, either. There's plenty left to do, enjoy, and figure out after 'retirement,' so let us know if you want help figuring out what's next."

So... if you have already retired, what advice would you give Shaq on what he should do next? If you haven't retired yet, tell us what YOU want to do next (and whether or not you plan to announce a retirement nickname?!?!)

Let us know in the comments and we'll tweet it to him for ya.