Glen Campbell's Memorable Film Comes to CNN
By Bill Newcott, June 25, 2015 11:46 AM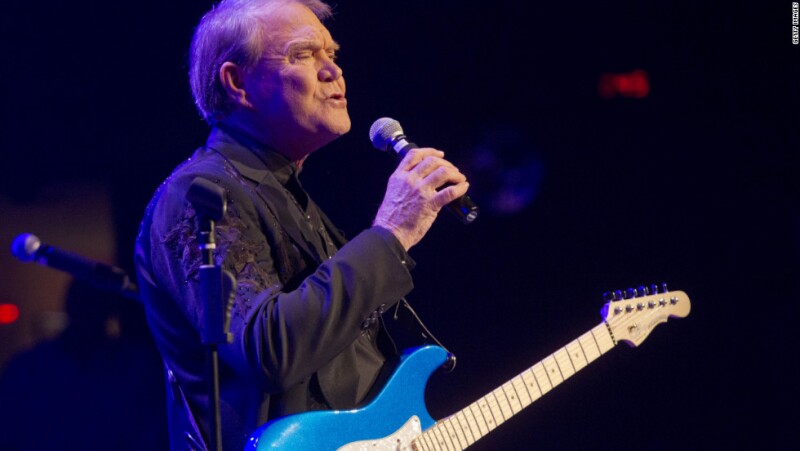 When country-music legend Glen Campbell and his wife, Kim, revealed in 2011 that he had been diagnosed with Alzheimer's disease, he was hailed as a man of courage and a role model for everyone living under the shadow of the memory-robbing condition.

Campbell's follow-up, a poignant 2012 farewell tour that ended only when he could no longer perform, became a critically acclaimed documentary, Glen Campbell: I'll Be Me. CNN will broadcast the film — twice — on Sunday, starting at 9 p.m. ET. (CNN has exclusive broadcast rights to the film and plans to air it again in November.)

Featuring the Grammy-winning and Oscar-nominated song " I'm Not Gonna Miss You," sung by Campbell himself, I'll Be Me does not shy away from showing the singer's vulnerability as the disease advances. "Glen asked us to do a movie that showed the gnarly truth," says James Keach, who produced and directed.

As you'll discover Sunday night, the filmmakers have honored Campbell's request. Their partnership with CNN will now enable millions more to see the 2014 film — and, in the words of producer Trevor Alpert, "to understand how important it is both to raise awareness of, and find an end to, Alzheimer's disease."

Photo: CNN

Click here to read a personal tribute to Glen Campbell: I'll Be Me by Amy Goyer, AARP's family, caregiving & multigenerational-issues expert.













Also of Interest

See the AARP home page for deals, savings tips, trivia and more.