Kris Kristofferson's Coolest Concert Ever
By Bill Hogan, November 18, 2013 04:14 PM
Kris Kristofferson's career as a singer-songwriter spans nearly 50 years, and his career as an actor nearly that, so it saddened me a little to learn that he's struggling just a bit with memory loss.

"I wish my memory weren't so bad," Kristofferson, 77, told Fox News on Nov. 4, following a screening of the indie film " The Motel Life," in which he plays a used-car salesman. "They tell me it's from all the football and boxing and the concussions that I got. A couple of years ago my memory just started going. But I can remember my songs so I can perform, but other than that ..."

As a songwriter, Kristofferson has had plenty of big hits, including "Me and Bobby McGee," "For the Good Times," "Sunday Mornin' Comin' Down," and "Help Me Make It Through the Night." But he's also been a Golden Gloves boxer, a Rhodes scholar (he started writing songs in 1959 while at Oxford University), a captain in the U.S. Army, a commercial helicopter pilot, an acclaimed actor and a four-time Grammy winner. He's in the Songwriters Hall of Fame and the Country Music Hall of Fame. He's been married three times (most famously to Rita Coolidge) and has eight children.

>> Sign up for the AARP Health Newsletter

In September, Kristofferson made his way back to Oxford for the 110th anniversary of the Rhodes Scholarships. There he startled his fellow Rhodes alumni gathered at the Ashmolean Museum with an intimate little concert. A friend of mine happened to be stageside and, as there was no program for the impromptu concert, asked Kristofferson to sign her name badge. He did without a moment's hesitation. "He was very sweet, very kind," my friend recalls. She was with Kristofferson later at a storytelling session and says that he didn't evince any signs of memory impairment.

Watching Kristofferson perform is to know, as one of his songs goes, that "the heart is all that matters in the end." It's a feeling that really comes through in this little gem of a performance.




>> Get travel discounts with your AARP Member Advantages.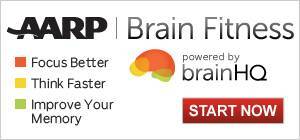 Also of Interest



See the AARP home page for deals, savings tips, trivia and more