Opera's Jessye Norman Finds Her Voice in 'Stand Up Straight and Sing!'
Jessye Norman's once-in-a-century voice has carried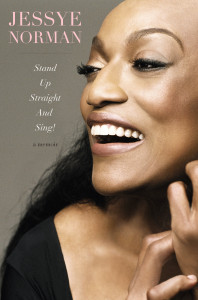 her from 1960s segregated Augusta, Ga., to the opera houses and recital halls of Europe, Asia and America. Norman tells her extraordinary story in a just-published memoir, Stand Up Straight and Sing!

Despite racism, Norman describes a happy childhood. She grew up in Augusta surrounded by a large, loving family and a warm community of neighbors and teachers. At the center stood their church. Her parents and older siblings were active in the civil rights movement, and Norman joined them as a teenager.

>> Sign up for the AARP Leisure Newsletter

Music was a constant. Norman sang as soon as she could speak. Watching a documentary on TV about Marian Anderson as well as listening to the Saturday Metropolitan Opera radio broadcast as she cleaned her room exposed her to the art form that would transform her life.

At 15, Norman entered an opera competition in Philadelphia. Although she did not win, she and her teacher stopped in Washington, D.C., where Norman sang for a Howard University music professor. Impressed, the university offered a full scholarship to Norman once she completed high school. In 1963, Norman began to study music at Howard and continued at the Peabody Conservatory in Baltimore and the University of Michigan.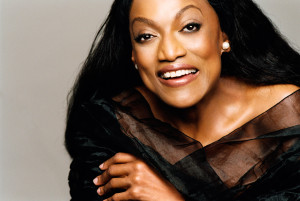 In 1968, she traveled to Europe, where she won an important competition. Then a major Berlin opera company invited Norman to join. Her first role: singing Elisabeth in Richard Wagner's Tannhauser. This was the beginning of an extraordinary career.

Among her achievements: French President Francois Mitterand asked Norman to sing La Marseillaise on July 14, 1989, the 200th anniversary of the French Revolution. She sang "The Battle Hymn of the Republic" at U.S. Supreme Court Justice Thurgood Marshall's memorial service and Schubert's "Ave Maria" at Jacqueline Kennedy Onassis' funeral. She has sung at presidential inaugurations, and Jimmy Carter asked her to perform when he was awarded the Nobel Peace Prize in Oslo ("Amazing Grace," a Carter favorite).

>> Get entertainment and dining discounts with your AARP Member Advantages.

Norman's memoir is not a dishy tell-all about divas behaving badly, but it does give the reader insight into the life of an artist beyond rave reviews and standing ovations. Norman prepares and rehearses constantly. She now speaks the languages she sings: German, French, Italian, Czech. (Hebrew is the exception.) She travels constantly and must guard her voice and her energy. A dark face in the mostly white world of opera, she has experienced racial insults both in the United States and abroad.

The best part of Stand Up Straight and Sing! is Norman's ability to express her passion for music. She loves it all - Mozart, Beethoven, Wagner, Strauss, Schubert, Mahler as well as Spirituals and gospel - and has shared the joy she finds in it with listeners around the world.

Bottom line: This is a terrific read for anyone who loves opera and classical music, but it is also the story of a compelling and uniquely American journey.

Bottom Photo: Carol Friedman



Also of Interest



See the AARP home page for deals, savings tips, trivia and more