Six Things I Learned from Watching "Shark Tank"
By Stacy Julien, January 11, 2013 02:14 PM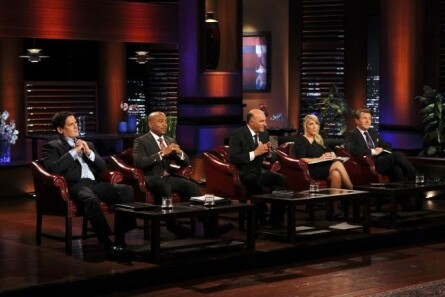 I don't have the next billion-dollar invention in my pocket - not yet, anyway. But if I did, my weekly consumption of ABCs " Shark Tank" will have prepped me well for that pitch with a hotshot investor.

The show where small-business owners and inventors go before a group of self-made moguls seeking moolah is more than just great entertainment.

Will the Sharks praise or pooh-pooh the idea? Will they get five doses of rejection? ("I'm out!") What snarky comment will the ferocious Kevin O'Leary make before he shoots the inventor down? Which brave soul will get lucky and walk away with a deal and fatter pockets?

See also: 5 Businesses You Can Start

Aside from the fun spiels, there are plenty of lessons from wading in those shark-infested waters. If a groovy idea inspires your entrepreneurial spirit, keep these "Shark Tank" tips in mind when pitching to a lender or possible investor.



Fine-tune your pitch. Be anything but boring. Be sure to choose your words carefully and cleverly, and deliver them with the utmost confidence. The Sharks can smell nervousness. Watch for stuttering, too-long pauses and profuse sweating. Why would anyone pour a million dollars into your product if you seem unsure about it? Pitch your product with certainty that the market will die without it.

Know your numbers. Nothing ticks off the Sharks more than a so-called businessperson who spews out a bunch of numbers that don't add up. It makes you look unprofessional and off your game. Do your math, because they definitely will.

Be confident, not arrogant. Many successful entrepreneurs are pushy because they've had to be. But you have one chance to make a first impression. If you turn someone off, you kill the deal.

Know your audience. Often, the inventors who land deals with a Shark did their homework on said Shark and pitched accordingly. Case in point: On a recent episode, a guy pitched a face-painting product that you can peel off of your skin. Guess who ate that right up? Mark Cuban, owner of the Dallas Mavericks. Sports. Face paint. They just mesh so well.

Be willing to starve. Investors want to partner with someone who is ready to eat and sleep the business. They all sacrificed in the beginning, so they want to see that you are willing to do the same. They want to know how down and dirty you're willing to get in order to succeed.

Be okay with rejection - or at least fake it. It likely won't be the last time you hear a "no." Every prospective investor has been where you are. Take the criticism, scrape your ego off the floor, give a smiling "Thank you" and leave secure in yourself and your idea. They may talk about you when you leave, but at least they won't question whether you have heart.
With that, let me get back to tinkering. That billion-dollar invention is coming. I just know it! ###

Have the itch to be your on boss? Check out resources for aspiring entrepreneurs.