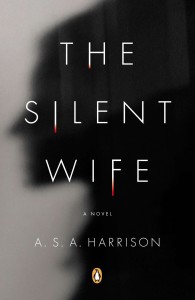 Have you heard? This year's Gone Girl is The Silent Wife by A. S. A. Harrison.

Or at least that's how Julie Bosman of The New York Times recently anointed Harrison's dark and engaging thriller.

For my money, The Shining Girls by Lauren Beukes deserves the comparison instead, but there's no denying the allure of The Silent Wife. Take, for example, the twisted dynamic between long-time companions Jodi and Todd, a successful 40-something couple in Chicago whose life starts to crumble when Todd impregnates his best friend's 20-something daughter.

Because Jodi and Todd have only a common-law marriage, and because Jodi remains coolly aloof through much of the ensuing mayhem, the book title takes on all sorts of alternative meanings: Jodi is a "silent" wife because she hatches various machinations behind the scenes, and she is a silent "wife" because their union was never formalized, leaving her little legal recourse over how their partnership gets dissolved.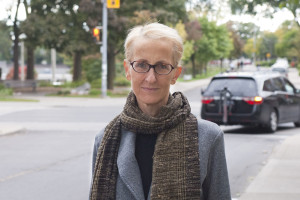 As a psychotherapist trained in the Adlerian school, Jodi sees human personality as a whole, and humans as striving toward a sense of purpose in their lives. You'll want to keep that bit of psychotrivia in mind as you read The Silent Wife, for it makes it easier to follow the running exchange between Jodi and her own therapist. Although we can't ask Harrison what she intended - the author died at age 65, just before the book's June release - it seems clear that she gave her protagonist that career as a handy way to plumb the motivations driving her own characters.

As in Gone Girl, the action in The Silent Wife is told in alternating perspectives, as Jodi and Todd individually grapple with their changed relationship. But what slowly comes to light in Jodi's therapy sessions is a much older, and much more determinant, bond - the one with her brothers, Darrell and Ryan. As Harrison deftly reveals Jodi's pivotal role as a sibling, the reader comes to see her childhood as the truest silence of the book - and the truest expression of Adlerian theory: "Forgetting is just a habit, but it brings peace of mind."

Whether or not you've read Gone Girl, you'll never get in the habit of forgetting The Silent Wife.