Who'll Win the Oscars on Sunday...And Who Ought To
By Bill Newcott, February 23, 2012 11:11 AM
Every year my extended family and I have a nationwide Academy Awards Pick 'em. We sit through the ceremony, dutifully checking off actual winners versus our predictions, and then we honor the most accurate prognosticator with congratulatory e-mails.
The winner also gets custody, for one year, of a retired version of our Movies for Grownups Chaise d'Or trophy (This one dates from about two incarnations ago, as the MFG Trophy goes through tweaks the way Joan Rivers goes through noses).
I've mentioned this before, but even I find it amazing that I have never, ever won an Oscar pool in my entire life, even though I'm the only person in my circle who actually writes about this stuff for a living . The trouble is, I can't help but choose movies and performances I feel ought to win. And so, in a pitiful attempt to be right even when I am wrong, herewith are both my lists: who will win the Oscar race Sunday night...and who I think deserves to.
Best Picture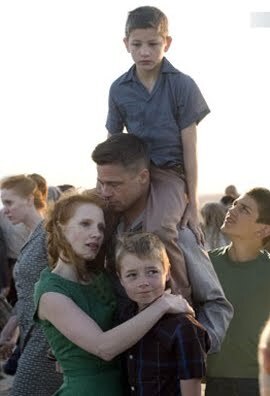 Who'll Win: The Artist
Who Ought to Win: The Tree of Life
A friend of mine said she didn't like Tree of Life because "it wasn't about anything." I loved the movie because, to me, it was about everything-from one family's intensely personal tragedy to the realm of creation to the very nature of God. Were it to actually win Best Picture, Terrence Malick's epic art house film would be perhaps the most flawed movie ever to walk away with the Oscar. But Tree of Life's missteps are glorious, courageous ones, and the film is the year's single most indelible work of art.
My runners-up are Hugo, The Descendants, and The Artist-but really, this year any one of the nine nominees is a worthy contender.
Best Actor
Who'll Win: George Clooney, The Descendants
Who Ought to Win: Gary Oldman, Tinker Tailor Soldier Spy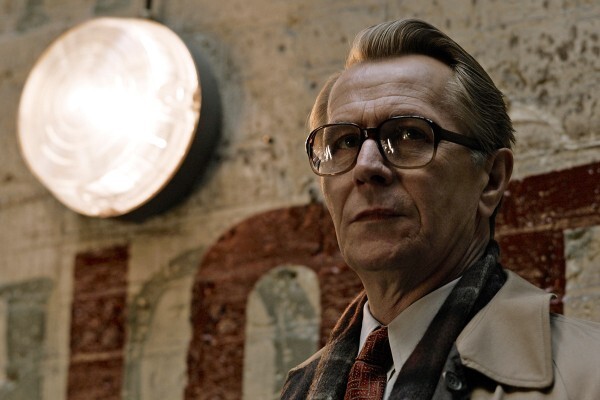 Great performances are sometimes about screaming to the heavens, or sobbing unashamedly, or standing steely-eyed in the face of adversity. In other words, they show us something. But spies in master spook George Smiley's world live and die by how effectively they conceal both information and their emotions. As Smiley, Oldman magically manages to convince us that he's a veritable stone wall to all those around him-while as an audience, we can somehow read him like a book.
George is great in The Descendants, as is Demian Bichir in A Better Life. Had Brad Pitt been nominated for his role as the conflicted dad in The Tree of Life instead of the smug baseball executive in Moneyball, I would have been tempted to go with him.
Best Actress
Who'll Win: Viola Davis, The Help
Who Ought to Win: Glenn Close, Albert Nobbs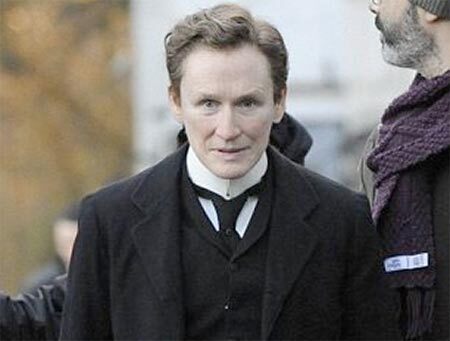 A perfect bookend to Oldman's turn in Tinker, Close's performance is a master class in exquisitely measured control. Playing a woman who spent her entire adult life disguised as a man, Close breathes life into a character who is corseted to the point of strangulation both physically and emotionally. Almost subliminally, Close enables us to witness not only what the world sees of Albert, but also what Albert sees, from the inside looking out.
There is always, of course, the possibility that the Academy's voters will succumb to star-powered delirium and vote once again for Meryl Streep (The Iron Lady) or, more likely, Michelle Williams' scarily fetching invocation of Marilyn Monroe in My Week With Marilyn.
Best Supporting Actor
Who'll Win: Christopher Plummer, Beginners
Who Ought to Win: Plummer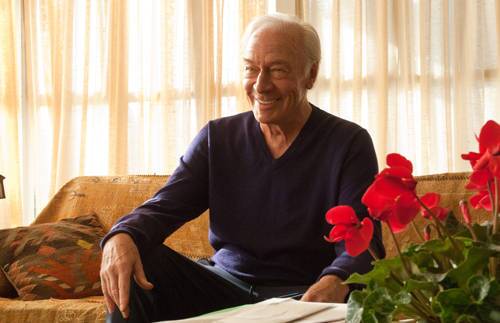 I think they'll get this one right-the veteran star is irresistible as a man who simultaneously informs his son (Ewan McGregor) that he's got deadly cancer and that he's gay. Twinkly eyed with delight and discovery, Plummer is the most energetic and engaging member of a cast that averages half his age.
I'd be just about as happy if Max Von Sydow won as the mute grandfather in Extremely Loud and Incredibly Close.
Best Supporting Actress
Who'll Win: Berenice Bejo, The Artist
Who Ought to Win: Bejo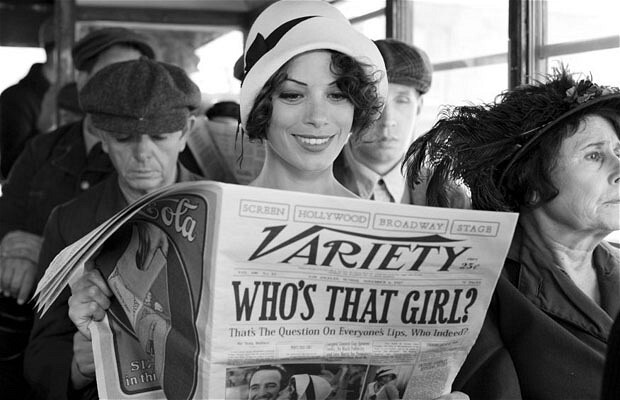 If Hollywood still did hokey things like crown actresses The "It" Girl or America's Sweetheart, Bejo would be a natural candidate. Indeed, even if The Artist weren't a 1930s Hollywood period piece, she would still seem right at home on the cover of Photoplay or Modern Screen. Bejo's the most delightful thing in one of the year's most charming movies, and we can only hope she'll come back from France and make a talkie here someday.
Overcome with guilt for not awarding Glenn Close her most deserved Best Actress award, the Academy voters just might turn around and honor her Albert Nobbs costar, Janet McTeer.
Best Original Screenplay
Who'll Win: Asghar Farhadi, A Separation
Who Ought to Win: Woody Allen, Midnight in Paris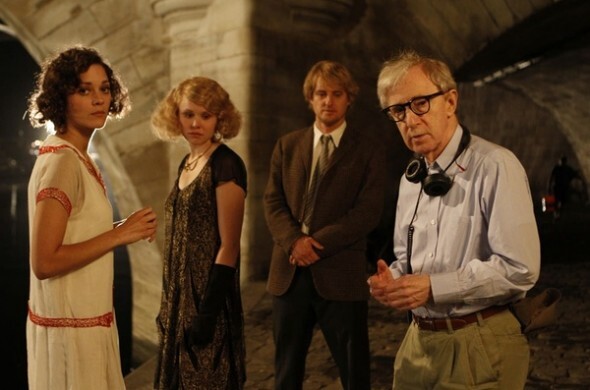 The Oscar voters are going to do everything they can to support Asghar Farhadi, the Iranian filmmaker who defied government bullying to make his touching story about a married couple facing stark domestic decisions. But really, Woody should win for his most imaginative, heartfelt screenplay in years, a fantasy that speaks to everyone who suspects, deep down inside, that they were born at the wrong time.
Best Adapted Screenplay
Who'll Win: Steven Zaillian and Aaron Sorkin, Moneyball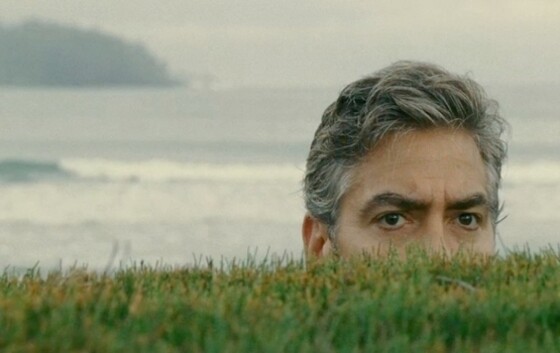 Who Ought to Win: Alexander Payne, Nat Faxon, and Jim Rash, The Descendants  The most gratifying company I've ever had has been with people who find ways to laugh, or at least smile, through adversity. The appeal of The Descendants is not in its soapy premise-a husband discovers that his now-comatose wife cheated on him-but in its dogged refusal to wallow in the suds. This is the way real people face real problems: they find a way to go on living, and that sometimes means collecting yourself, shaking your head with a sad smile, and moving on.
Hollywood loves Sorkin, who to my ear writes the least authentic-sounding dialogue this side of The Front Page. I suspect the voters are tripping all over each other to give his Social Network Oscar a twin brother.
Best Animated Feature Film
Who'll Win: Chico and Rita
Who Ought to Win: Chico and Rita You haven't seen this Spanish-British coproduction, because it has yet to open here. But the story of a musician and the beautiful singer he loves, told against the backdrop of 1940s Havana, New York, and Las Vegas is a hand-drawn marvel. Every frame is anti-Pixar, the bold colors recalling the Jazz silkscreens of Henri Matisse, the outlined figures reminiscent of Cuban folk art. And if you don't go home from Chico and Rita at least humming "Besame Mucho," well, you weren't listening.
After the unforgivable sin of overlooking Sylvain Chomet's The Illusionist last year, the voters may attempt redemption by voting for the delightful (and also hand-drawn) crime caper, A Cat in Paris. But if they still feel compelled to honor an American-made film, we can only hope they'll bypass the by-the-numbers Kung Fu Panda 2 and Puss in Boots in favor of the quirky lizard western, Rango.