AARP Oklahoma Wants Tax Relief for Family Caregivers 
By
Andrew Soergel

, December 9, 2022 09:38 AM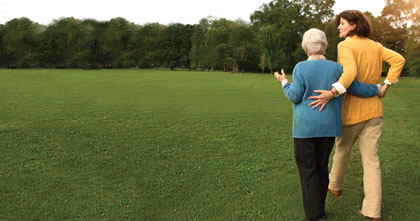 En español | Family caregivers spend an average of $7,200 each year on caregiving expenses, and we think they deserve a break. AARP Oklahoma is urging lawmakers to pass a bill that would create a tax credit to cover 50 percent of certain caregiving-related expenses up to $2,000, with an even higher cap for people caring for veterans or a loved one with a dementia diagnosis.

"Family caregiving can be physically, emotionally and financially challenging," Sean Voskuhl, AARP Oklahoma state director, said in a statement. "We are hearing from family caregivers all over the state who want to see their lawmakers take action."

Home modifications like ramp installation, home health expenses and the purchase of certain medical equipment and assistive technology would be covered by the proposed tax credit. That could help mitigate taxpayer-funded nursing home expenses, by helping keep residents in their homes and giving caregivers more financial flexibility to support their loved ones.

We've spent years advocating for family caregivers across the country and continue to push federal lawmakers to pass the Credit for Caring Act, which would create a federal tax credit of up to $5,000 to help cover caregivers' out-of-pocket expenses. We've already worked with lawmakers in 45 states and territories to enact CARE Act legislation to make family caregivers more involved in the hospital discharge process. And we continue to fight for paid family and sick leave, expanded home- and community-based services and additional state tax credits and financial support. Our caregiving advocacy map has more information about recent wins at the state level.

We're urging Oklahomans to voice their support for the proposed tax credit to their state representative and senator by visiting action.aarp.org/okcares or calling 844-641-2470 (toll-free).

Learn more about the proposed tax credit.