Here Are the Top Issues for 50+ Voters in Battleground States
By
Andrew Soergel

, October 31, 2022 03:06 PM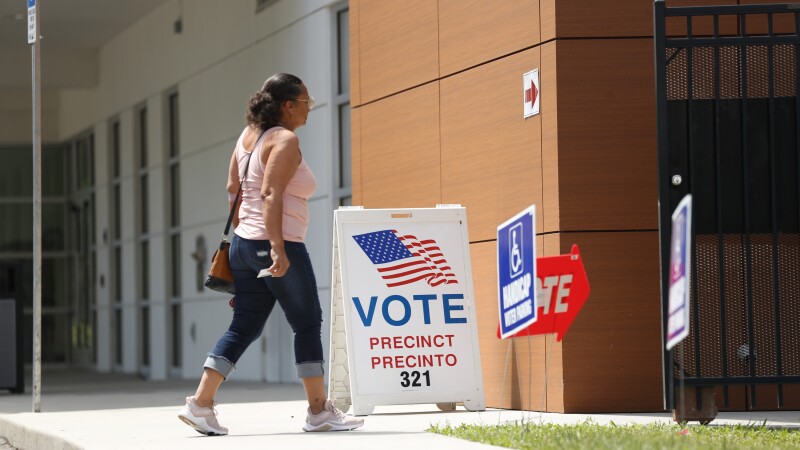 En español | Older voters are expected to turn out in droves during the 2022 midterm elections. And inflation, protecting Social Security and Medicare, and the direction of the country are among their top concerns, according to a series of exclusive state AARP polls.

The surveys reached thousands of adults age 50-plus in recent months in battlegrounds like Arizona, Florida, Georgia and Pennsylvania, plus other states. We asked about voters' support for specific candidates and about their top priorities, with a majority of older voters in each state more likely to back a candidate who supports protecting Social Security and Medicare.

We also asked how people plan to cast their ballots. Voters were more likely to say they'd vote by mail in states with more flexible voting options, like in Arizona, where any registered voter can request a mail ballot. Roughly 64 percent of older adults in Arizona say they plan to vote by mail. The opposite was true in states like New Hampshire, where you need a specific, accepted reason to vote absentee. Only 9 percent of older voters plan to vote absentee there.

The polls, conducted by national pollsters Fabrizio Ward and Impact Research, also showed most respondents aren't happy with the direction of the country. More than 7 in 10 voters in the nine states where we asked about the country's trajectory said the U.S. is moving in the wrong direction, including 93 percent of older adults in Georgia. Voters were slightly more optimistic about the direction their particular state is moving in, though more than half still said their state was heading the wrong way in all 11 of our battleground polls.

Learn more about our surveys of battleground states, and keep up with election dates and deadlines near you at aarp.org/electionguides.