22 Million Older Americans Lack Broadband Access, New AARP Report Finds
By
Andrew Soergel

, October 6, 2022 12:26 PM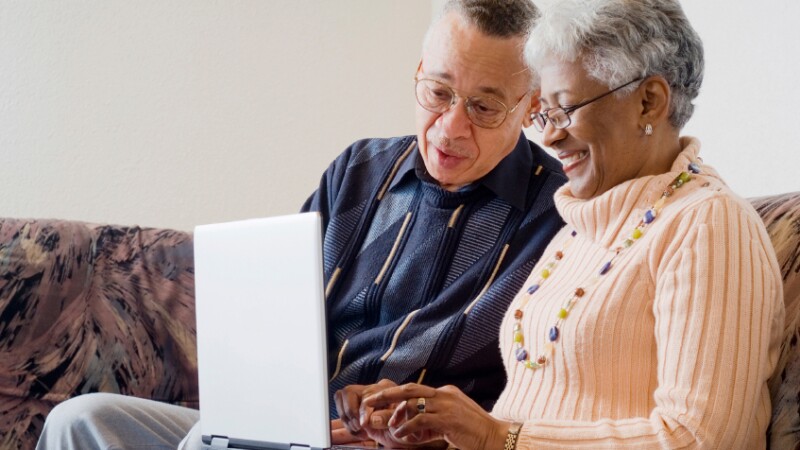 En español | An estimated 42 percent of older adults lack access to reliable broadband service, leaving many unable to take advantage of online health care, shopping, banking, entertainment and employment resources, according to a new report supported by AARP.

The report pools existing research on older adults, broadband access and digital literacy. It highlights a separate AARP-supported study which found that 22 million Americans age 65 and older don't have broadband access — and that people in rural communities are nearly twice as likely to lack broadband access as the rest of the general public. People with disabilities are also twice as likely to lack access, and people determined to be in poor health are more than four times as likely to be offline as the rest of the population.

"The urgency of ensuring that aging populations can access the internet was starkly highlighted during the pandemic, when many older adults were unable to access necessary remote care and faced severe social isolation," according to the report, produced by FP Analytics, the independent research division of Foreign Policy.

The report also highlights an Urban Institute study which found that, even in instances where older adults have reliable internet access, many lack digital skills. An estimated 2 in 5 adults age 70 and older lack basic digital skills, either because they don't have a computer or can't perform functions like sending an email or using a web browser. Older adults in rural areas are more likely to lack those digital skills than their peers in urban communities.

AARP has spent years advocating for expanding broadband access, scoring recent legislative victories in Hawaii and Oklahoma, among other states. We're also working to help older adults develop digital skills through training programs from Older Adults Technology Services from AARP (OATS). And we successfully lobbied for a $3.2 billion Emergency Broadband Benefit program earlier in the pandemic, including subsidies of $50 a month to help households with low incomes pay for their internet service.

Read the full report.