Latest AARP FitLot Park Opens in U.S. Virgin Islands
By
Andrew Soergel

, November 22, 2022 10:51 AM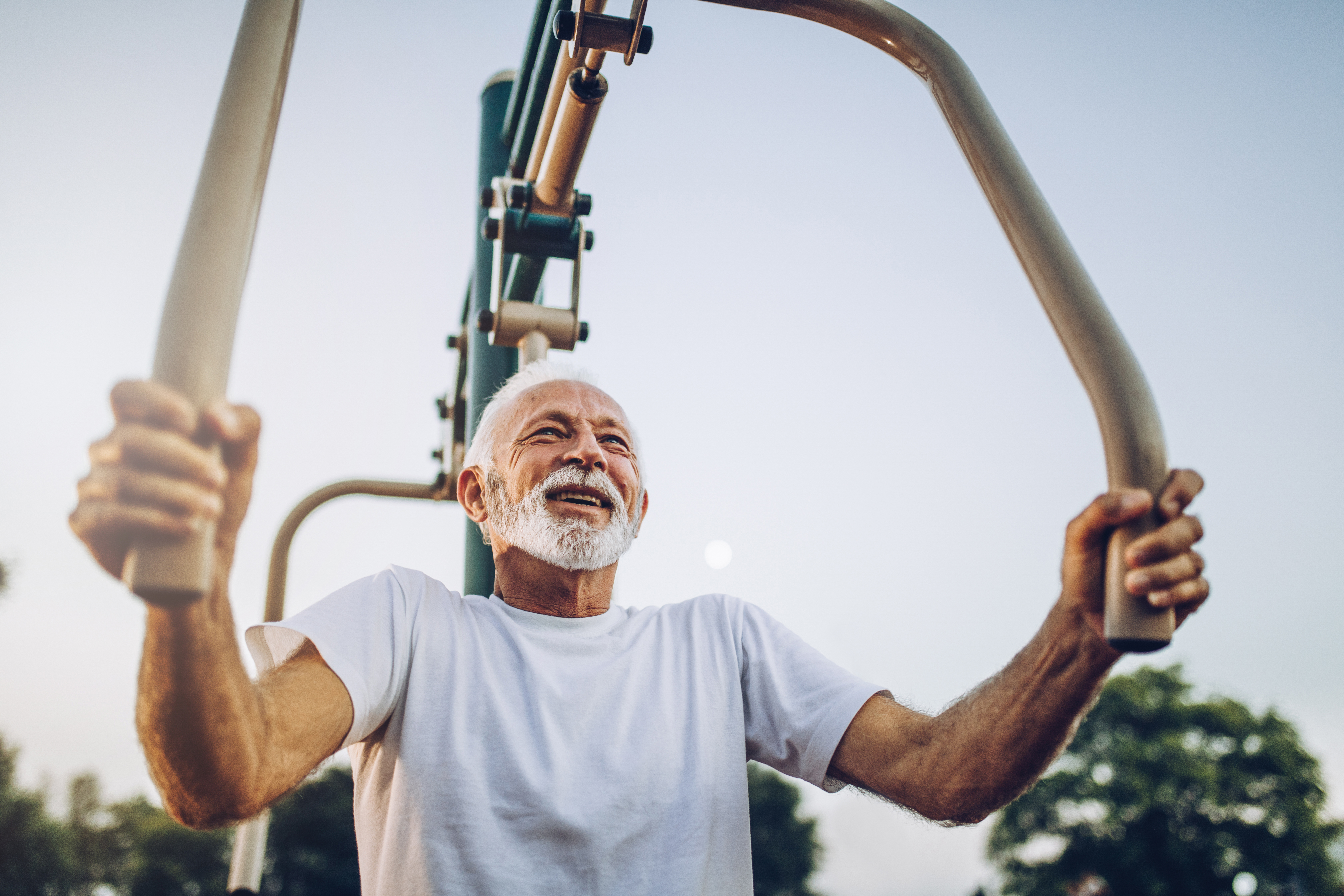 En español | Those living in or visiting the U.S. Virgin Islands have a new place to work out, make friends and spend time outdoors. We held a grand opening last week at our latest Fitlot fitness park in Christiansted St. Croix. AARP volunteers, elected officials and locals listened to music, enjoyed refreshments and received training for how to use all of the different equipment in the park.

"With the opening of the AARP-sponsored outdoor fitness park, we now have another avenue that can cater to our senior population," Calvert White, commissioner of the VI Department of Sports, Parks and Recreation, said during the event. "We look forward to producing programs at the park that will enhance the entire community's physical ability and quality of life."

In 2019, we partnered with the nonprofit FitLot to start opening dozens of AARP-branded outdoor fitness parks as part of AARP's 60th anniversary. Each park is equipped with easy-to-use machines and stations built for people across the fitness and mobility spectrum. The parks are free and open to the public, and locals can sign up for guided classes to make full use of the equipment.

We've since opened 53 parks in all 50 states, along with the Virgin Islands, the District of Columbia and Puerto Rico. The Virgin Islands FitLot had a soft opening last year, but the grand opening was delayed because of the COVID-19 pandemic.

Locals can sign up for classes between now and Dec. 23 through the park's Eventbrite page. You can also find a FitLot near you and learn more about our state and territory advocacy work.