AARP Joins White House's Inflation Reduction Act Celebration
By
Andrew Soergel

, September 13, 2022 06:01 PM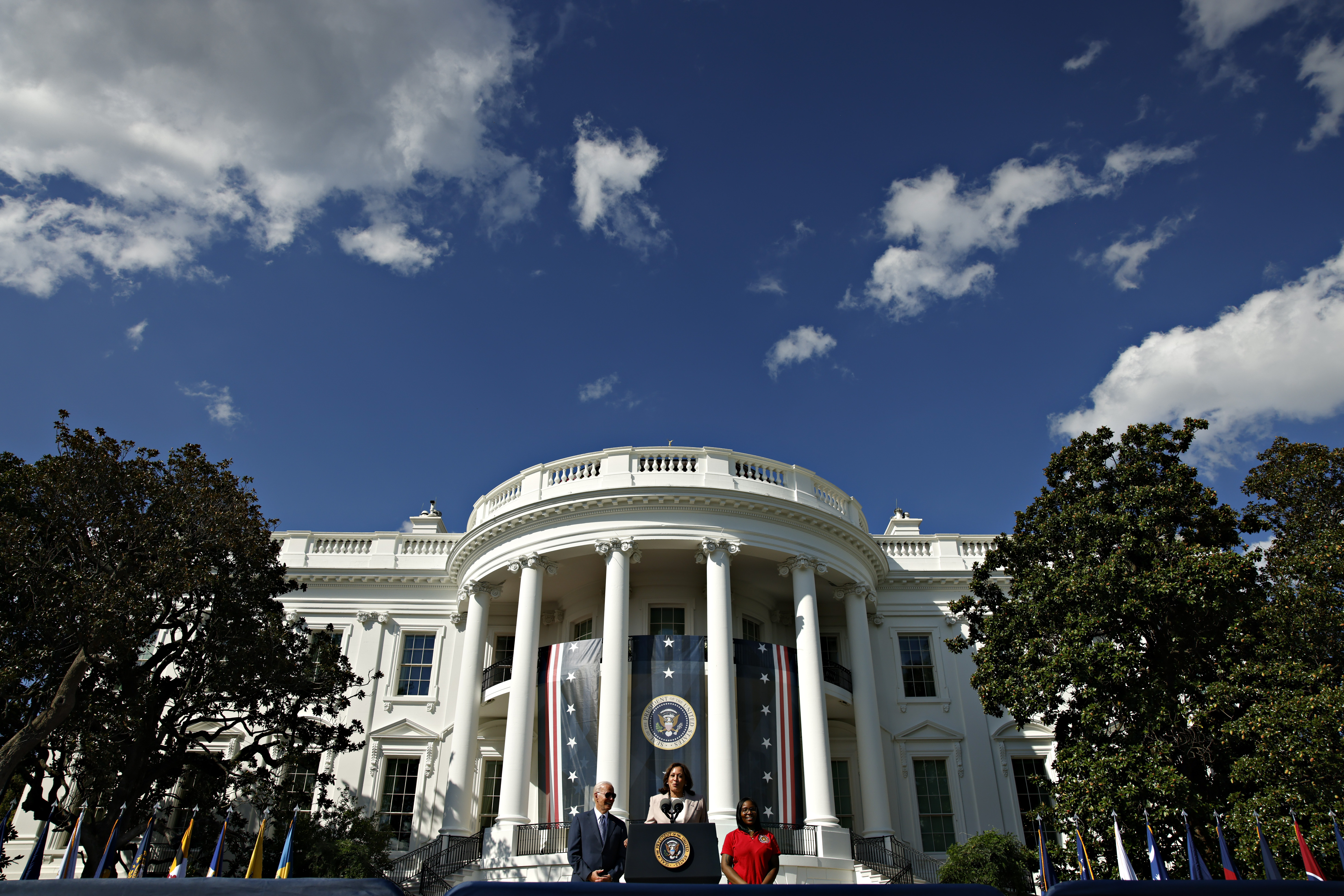 En español | AARP CEO Jo Ann Jenkins traveled to the White House on Tuesday to celebrate the signing of the Inflation Reduction Act, which will lower the cost of prescription drugs for millions of Americans through provisions that we've spent decades fighting for.
Excited to be at the White House today to celebrate the passage of the Inflation Reduction Act, alongside @AARP staff and volunteers and so many others whose tireless work and dedication — over many years — helped make this hard-fought and historic victory a reality. pic.twitter.com/02GTeypigg

— Jo Ann Jenkins (@JoAnn_Jenkins) September 13, 2022
"For years, so many of us have been trying to fix this problem," President Joe Biden said at the Tuesday event, referring to high drug prices. "But for years, Big Pharma blocked Medicare from negotiating lower drug prices."

The new AARP-backed law, which Biden signed last month, will finally allow Medicare to negotiate directly with drug manufacturers starting next year. It will also allow the government to penalize drug companies that raise certain prescription prices faster than the rate of inflation. And out-of-pocket caps on Medicare Part D prescriptions will take effect starting in 2025.
Happy to be at the White House today celebrating historic prescription drug pricing reforms passed as part of the Inflation Reduction Act. @AARP fought for these provisions that will deliver real savings to older Americans struggling to pay for their medications. pic.twitter.com/MAQ818mdD3

— Nancy LeaMond (@NancyLeaMond) September 13, 2022
AARP has led the charge to lower drug prices, ramping up pressure on lawmakers in recent months as the bill advanced through Congress. AARP CEO Jo Ann Jenkins traveled to Capitol Hill to advocate for the bill, and we sent petitions signed by more than 4 million Americans to lawmakers — in addition to thousands of calls and emails from AARP activists — urging them to take action.

Since its passage, we've launched a new ad campaign spreading awareness of the new law and our fight to get it over the finish line. "This is a historic victory for consumers," Jenkins wrote in a letter to AARP members earlier this month. "Drug companies have for decades raked in record profits by charging Americans three times what people in other countries pay for the same medications. Now that will begin to change."

Learn more about our fight to lower prescription drug prices at aarp.org/fiercedefender.