Minimum Staffing Levels Needed to Protect Residents, AARP Tells Nursing Home Authority
By
Andrew Soergel

, June 14, 2022 05:07 PM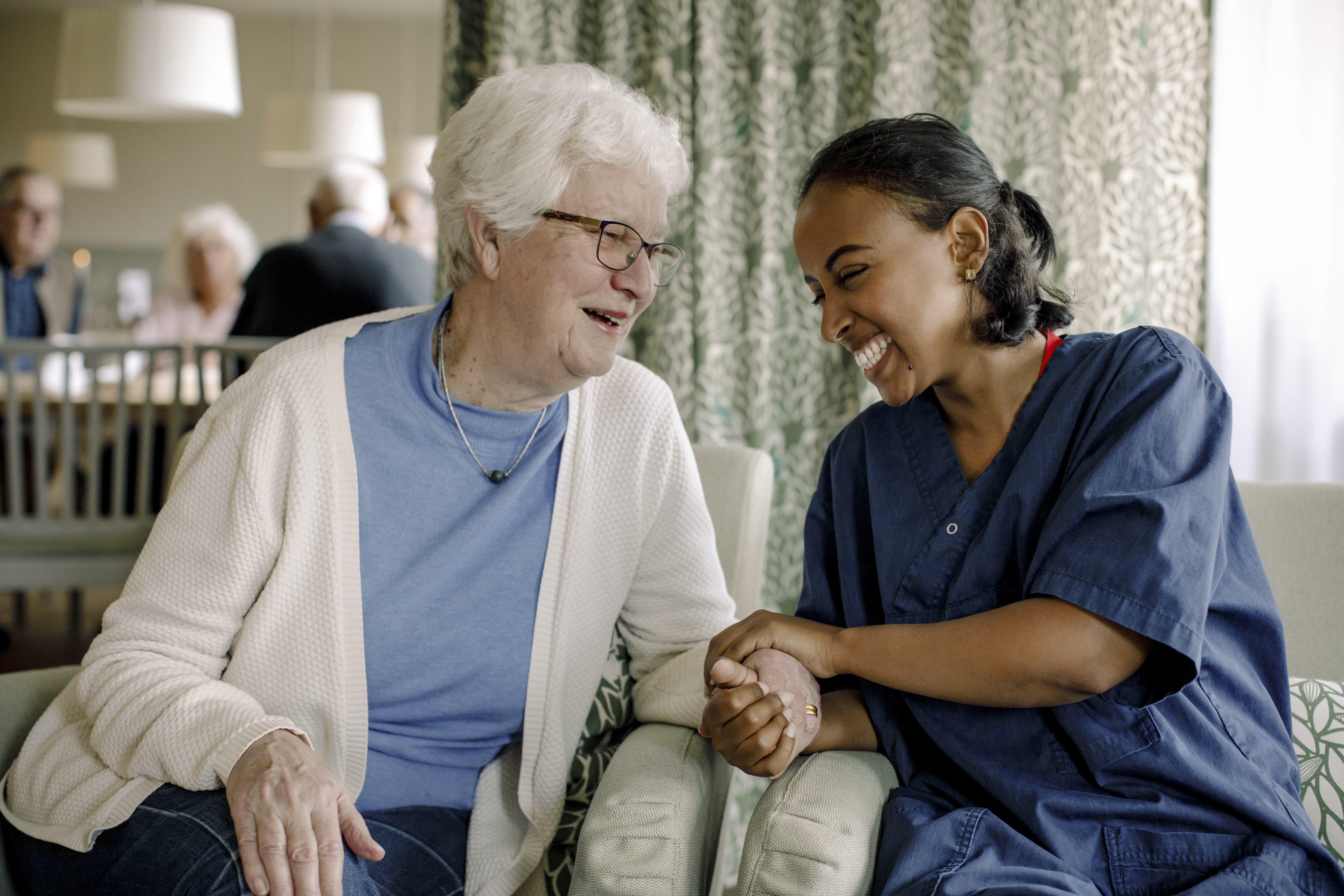 We're urging the Centers for Medicare & Medicaid Services (CMS) to establish federal minimum nursing home staffing levels to improve care and protect residents. The CMS, which sets rules and regulations for the majority of U.S. nursing homes, sought public feedback as it considers adopting federal staffing requirements — a concept championed by the White House in February ahead of President Joe Biden's State of the Union address. We sent a letter on Friday to voice our support for the proposed measure, which would help improve care for residents and ease the burden on staff during their shifts.

"Despite the increased focus on staffing and its importance over the last 20 years to better resident care in nursing homes, AARP continues to be disappointed in the lack of progress made in addressing this issue," David Certner, legislative counsel and legislative policy director for government affairs at AARP, wrote in the letter.

Certner notes that nursing homes are currently required to provide round-the-clock licensed nursing services, with a registered nurse on site a minimum of eight hours per day, seven days per week. Beyond those basic requirements, staffing has largely been left to states and individual facilities to manage. And standards "in almost every state remain severely low," according to a recent report from the National Consumer Voice for Quality Long-Term Care.

Nearly a third of U.S. nursing homes reported staffing shortages during the four weeks ending April 17, according to our latest COVID-19 nursing home dashboard. Research has consistently shown a connection between higher staff levels and more positive health outcomes for residents — particularly in the wake of the COVID-19 pandemic, with more severe outbreaks often reported in facilities with staffing shortages. Those shortages also put a strain on staff who are left to do more with less.

Though staff shortages have come to the fore during the pandemic, facilities have for years struggled with staffing challenges. Many factors impact facilities' recruitment and retention of workers, including pay, access to paid leave, health insurance, training and overall work environment.

Read our letter, and learn more about how we're fighting for nursing home residents.