COVID-19 Deaths and Cases Continue to Climb in Nursing Homes, Our Analysis Finds
By Emily Paulin, July 14, 2022 09:00 AM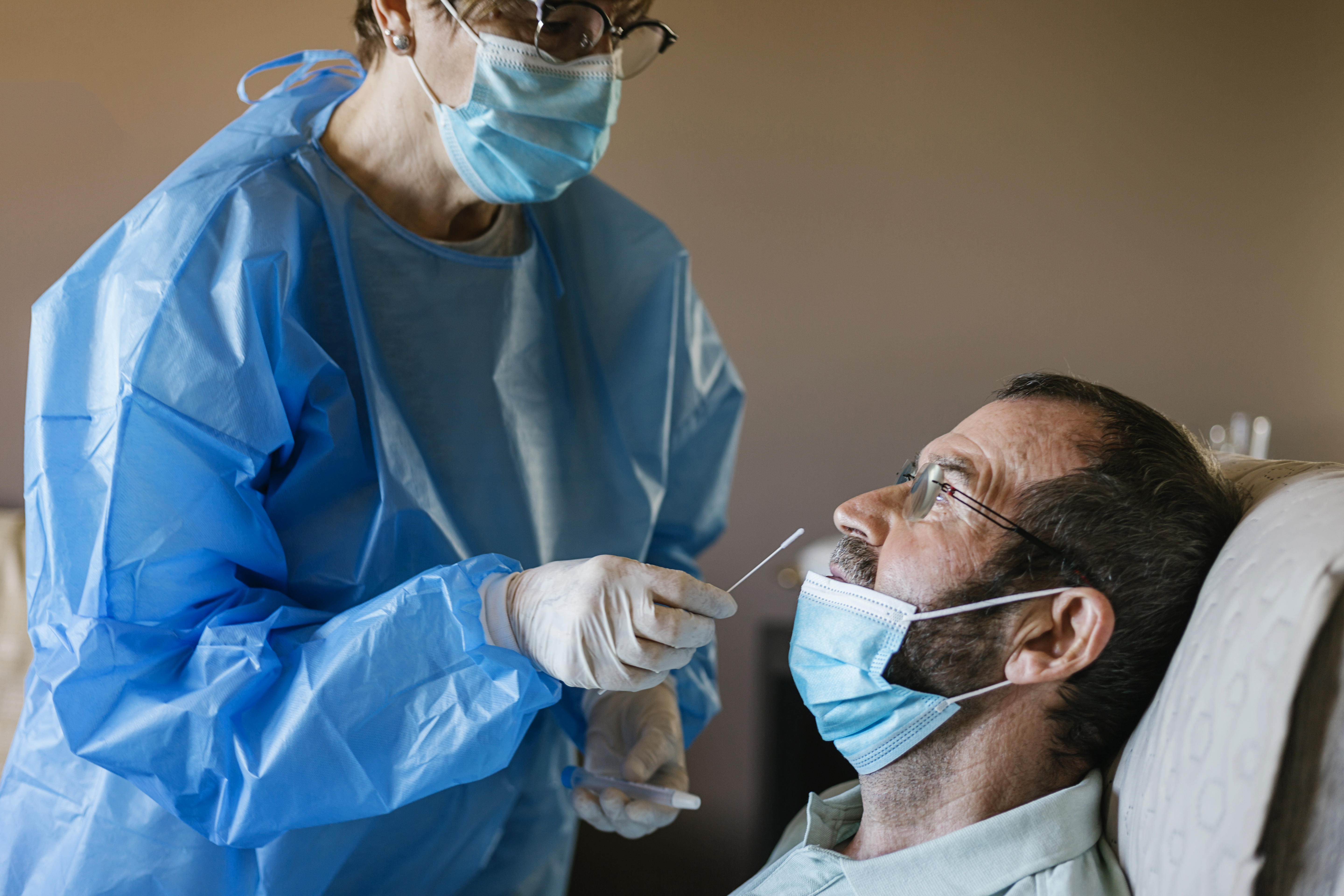 En español | COVID-19 cases and deaths in U.S. nursing homes rose in June for the second month in a row, our new analysis of federal nursing home data found. As the virus continued to spread, uptake of booster shots — which have been recommended to nursing home residents and staff by the Centers for Disease Control and Prevention (CDC) — increased, but only slightly. The analysis shows that certain states continue to lag in getting their nursing home populations up to date on vaccinations.

The rate of resident cases increased by 27 percent in the four weeks ending June 19 compared to the previous four weeks, with about 1 out of every 35 nursing home residents testing positive for COVID-19. The rate of staff cases increased by 42 percent, with around 1 staff member for every 28 residents testing positive. More than one-third of nursing homes nationwide reported a confirmed resident case during the four weeks, while two-thirds reported a confirmed staff case.

COVID-19 deaths among nursing home residents totaled more than 750 nationally for the four weeks, with around 1 out of every 1,500 residents dying from COVID-19. That represents a significant decrease in deaths since omicron's surge in January and February but is an increase of roughly 50 percent compared to the previous four-week period.

America's long-term care facilities — including nursing homes, assisted living facilities and other senior care settings — have been disproportionately impacted by the pandemic, suffering more than 200,000 COVID-19 deaths among residents and staff. The facilities account for roughly a fifth of all U.S. COVID-19 fatalities, with more than 170,000 of those deaths attributed specifically to nursing homes.

The analysis also found that COVID-19 vaccination rates in nursing homes have stagnated. As of mid-June, 88 percent of residents and 89 percent of nursing home staff nationwide were fully vaccinated with a primary series, which represents no change from the previous two months. About 1 in 8 residents (roughly 150,000) and 1 in 9 staff (roughly 220,000) have not been fully vaccinated.

Booster rates continued to increase, but only slightly. As of mid-June, about 74 percent of residents and 51 percent of staff had received at least one booster dose, up slightly from 72 percent and 48 percent, respectively, one month prior. These slight upticks in booster rates mirror those seen last month, which were by far the lowest monthly increases since our dashboard began tracking booster uptake in fall. More than 300,000 residents and about 1 million nursing home workers have not been boosted nationwide, and many of those who have received a booster may already be due for another. Federal data on second boosters is currently unavailable.

Considerable variation in vaccination and booster rates continued at the state level. Resident vaccination rates ranged from a low of 79 percent in Arizona and Nevada to more than 96 percent in South Dakota and Vermont, while worker vaccination rates ranged from 78 percent in Montana and Ohio to 99 percent or more in Maine, Massachusetts, New York, Rhode Island and Washington, D.C. Resident booster rates ranged from a low of 59 percent in Florida and Nevada to a high of 89 percent in Massachusetts and South Dakota. And worker booster rates ranged from a low of 30 percent in Louisiana, Mississippi and Missouri to a high of 96 percent in Massachusetts.

The federal government is requiring only an initial series of COVID-19 vaccinations — not boosters — for all staff of Medicare- and Medicaid-funded health care facilities, which includes the vast majority of the country's nursing homes. AARP called on nursing homes to require boosters among both residents and staff in January, saying boosters are "necessary to remain protected."

We've been analyzing the impact of COVID-19 on U.S. nursing homes since June 2020, when the federal government began collecting such data, with the goal of identifying specific areas of concern at the national and state levels in a timely manner. Our Public Policy Institute, in collaboration with the Scripps Gerontology Center at Miami University in Ohio, continues to provide four-week snapshots on case rates, death rates, vaccination rates, staffing shortages and more, to ensure nursing homes remain a priority during this pandemic.

Explore AARP's Nursing Home COVID-19 Dashboard.