COVID Cases, Deaths Climbing Ahead of Holidays, U.S. Surgeon General Tells AARP
By
Andrew Soergel

, December 16, 2022 09:52 AM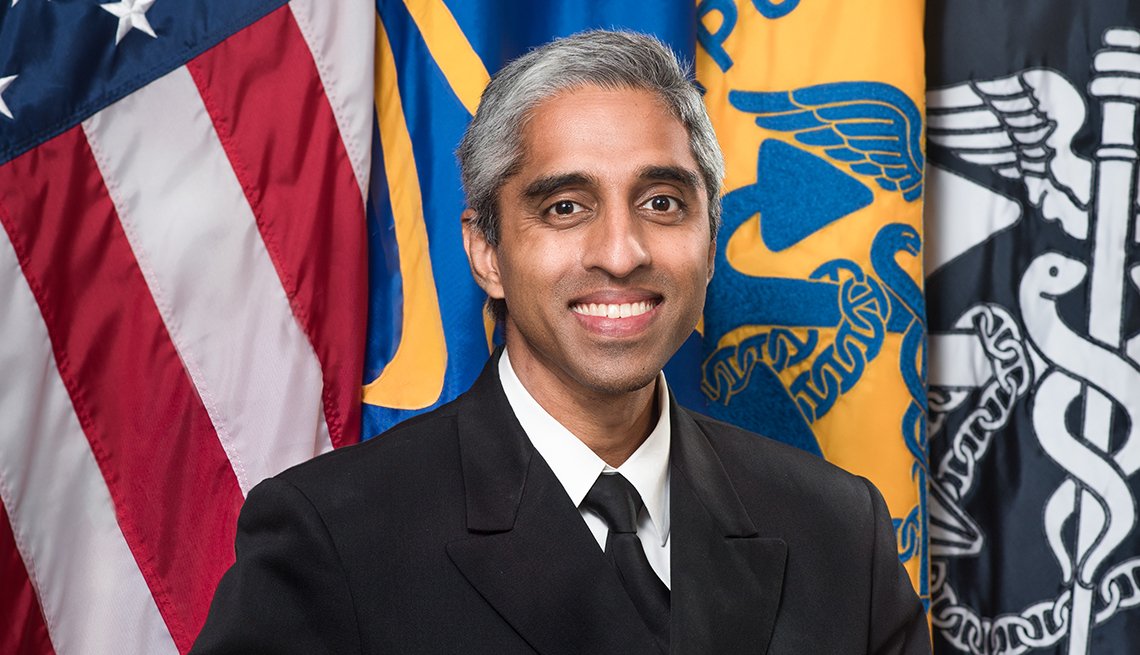 En español | Surgeon General Vivek Murthy warned that COVID-19 cases, hospitalizations and deaths have climbed in recent weeks as millions of Americans prepare to travel and visit with loved ones over the holidays. But he noted that the risk is "dramatically lower" for those up-to-date on their vaccines and boosters and that it's "never too late" to get protection from the virus.

"If you just got your first two shots, but you haven't gotten your updated vaccine, you don't do as well," Murthy said Thursday afternoon during the latest virtual AARP Coronavirus Tele-Town Hall.

The Centers for Disease Control and Prevention (CDC) recorded nearly 460,000 new COVID-19 cases and nearly 3,000 deaths during the week ending Dec. 7 — up 50 percent and nearly 62 percent, respectively, from the previous week. And those numbers exclude the impact of the flu and other viruses that are circulating at "some of the highest levels we've seen in a long time," Murthy warned.

Still, he noted that the country is in "a much different and much better place than we were in in March 2020." And he shared several helpful tips for those who plan to visit with loved ones over the coming weeks, including:


Stay home if you're sick: Whether it's COVID, the flu or another bug, consider sitting out family gatherings if you're sick, he said. And if you find yourself at a function with someone who isn't feeling well, consider wearing a mask and avoiding physical contact.
Wear a mask in public places: Especially if you're going through an airport or using public transportation this holiday season, Vivek noted that masks help stop the spread of COVID and other germs.
Test regularly: Murthy noted Americans can be reimbursed for eight COVID tests through their insurance provider every month, and anyone on Medicare Part B can pick up eight tests free each month from local pharmacies. The federal government has also resumed its free COVID testing program, which can be accessed through covid.gov/tests.
Get vaccinated and boosted: The best way to avoid serious illness from COVID or the flu is to get vaccinated and boosted, Murthy said. He got both his flu shot and his updated COVID-19 booster at the same time and encouraged others to do the same.