Veteran Caregivers Spend 50 Percent More in Out-of-Pocket Costs Than Other Caregivers, AARP Research Shows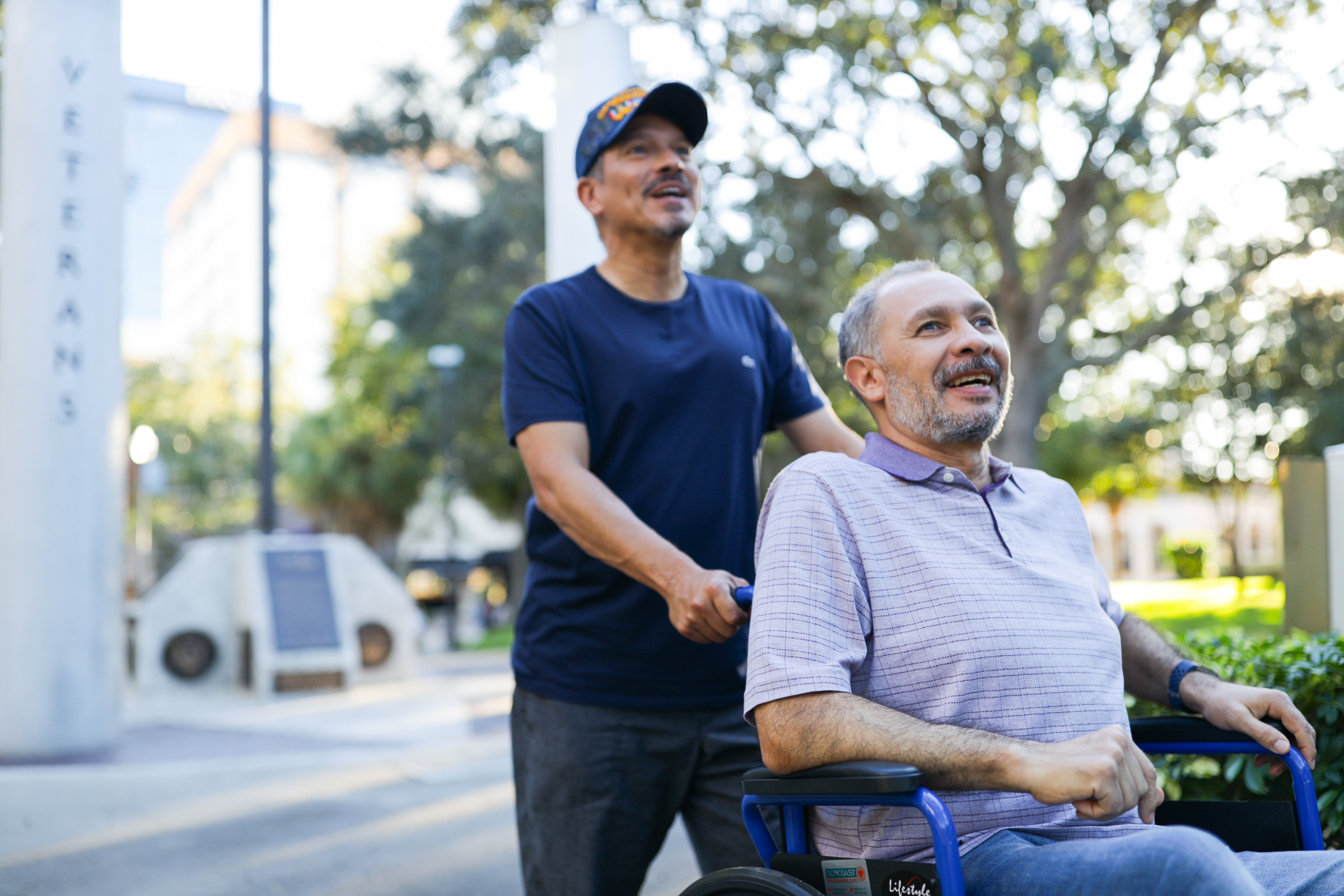 En español | The nation's 6.5 million veteran and military caregivers spend an average of $11,500 of their own income on caregiving — nearly 50 percent more than family caregivers as a whole.

That's according to newly released data from AARP. The data builds on 2021 research showing the average family caregiver spends more than $7,200 a year on their caregiving responsibilities.

"The financial challenges veteran and military caregivers face are too often invisible or ignored," said Pete Jeffries, national director of AARP's Veterans and Military Families Initiative. "These hidden heroes need support to make it easier for loved ones to live independently in their homes for as long as they can."

Veteran caregivers often must help with unique medical conditions such as post-traumatic stress disorder and combat-related injuries, and costs for caring for these conditions can add up over time.

According to research from AARP and the National Alliance for Caregiving, more than 4 in 10 veteran and military caregivers have experienced at least one financial setback, such as taking on debt or halting their savings.

AARP has teamed with the Elizabeth Dole Foundation, an organization that supports military caregivers, to host a free, live webcast on Nov. 15 on the financial impact of caregiving. The event will take place via Zoom starting at 7 p.m. ET. AARP caregiving expert Amy Goyer will join panelists from the Dole Foundation to offer advice and share their own experiences as caregivers.

The webcast will also showcase free resources such as AARP's Financial Workbook for Veteran and Military Family Caregivers, our Military Caregiving Guide and the Mental & Emotional Health Support Guide, from AARP and the Dole Foundation.

Register for the online event and learn more about how AARP is supporting veterans and military families.