ER Visits Soar for Older Adults Taking Ambien
By Candy Sagon , May 01, 2013 04:12 PM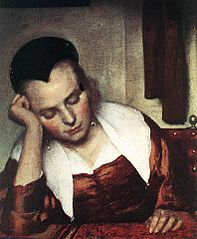 The number of emergency room visits by people taking the sleep medication zolpidem (the active ingredient in Ambien and other drugs) more than tripled between 2005 and 2010, with nearly three out of four visits from adults age 45 or older, according to a new federal report.
Adverse reactions to the sleep drug that required emergency assistance rose from 6,111 ER visits in 2005 to 19,487 in 2010, the Substance Abuse and Mental Health Services Administration (SAMHSA) found. In 2010, women accounted for more than two-thirds of all ER visits related to zolpidem.
Zolpidem is a Food and Drug Administration (FDA)-approved medication for the short-term treatment of insomnia. It is used in medications such as Ambien, Ambien CR, Edluar and Zolpimist.
In January the FDA responded to growing reports of adverse reactions by requiring drug manufacturers to halve the recommended dose for women taking sleeping pills. The medicines stay in women's bloodstreams longer and at higher levels, leaving those who take them dangerously drowsy in the morning. The agency also suggested that the dose be reduced for men.
Adverse reactions associated with zolpidem include daytime drowsiness, dizziness, hallucinations, agitation, sleepwalking, and drowsiness while driving, the new report says. It notes that these effects can be worsened if the drug is combined with other substances, especially with certain antianxiety medications and narcotic pain relievers.
The SAMHSA report said that in 2010, half of all emergency room visits related to zolpidem involved its interaction with other drugs, in particular with other sedatives.
"It's particularly important that physicians and patients talk frankly about any other drugs, including alcohol, that the patient may be using that could cause harmful interactions with zolpidem," Peter Delany, Ph.D., director of SAMHSA's Center for Behavioral Health Statistics and Quality, said in a statement.
The report is based on data from the Drug Abuse Warning Network, a public health surveillance system of hospitals across the nation.
Photo: creative commons.wikipedia.com
Also of Interest

Join AARP: Savings, resources and news for your well-being
See the AARP home page for deals, savings tips, trivia and more