Antibiotic-Free Meat: What The Label Isn't Telling You
By Candy Sagon , July 12, 2012 08:00 AM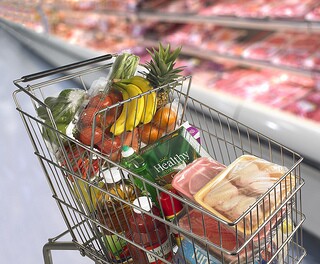 The label on the package of ground beef says "all-natural." What the heck does that mean?
Or how about the turkey tenderloin label that says the meat is "antibiotic-free" -- can you trust it?
While most consumers would like to be able to buy meat or poultry raised without antibiotics -- and would even pay a little more for it, according to a new Consumer Reports survey -- the problem is determining whether that "antibiotic-free" label really means what it says.
When Consumer Reports sent out "secret shoppers" this past spring to 136 groceries in 23 states, they found more than 1,000 raw meat and poultry products either labeled organic or with claims about antibiotic use.
The survey also found:
* Big differences between retailers. All meat and poultry at Whole Foods is guaranteed antibiotic-free; there's a wide selection of antibiotic-free products at Giant, Hannford, Shaw's and Stop & Shop; there are no such products at Sam's Club, Food 4 Less, Food Lion and Save-A-Lot.
* Some surprisingly low prices for organic and "no antibiotics administered" products. The least expensive were whole chickens at Publix and Jewel-Osco, and chicken drumsticks at several Trader Joe's locations, all for $1.29 a pound.
* Consumers would pay more to avoid antibiotics. Sixty one percent contacted in a telephone survey said they would pay five cents or more a pound extra; 37 percent indicated they would pay a dollar a pound or more extra.
* Most want their groceries to carry meat raised without antibiotics. Eighty six percent said such products should be available in their local supermarket, but only 57 percent said they were available locally.
And what about those confusing labels?
To make sure you're really getting meat and poultry raised without antibiotics, here's what to keep in mind:
* The "USDA Organic" seal is best. Federal organic regulations prohibit antibiotic use in livestock and must be verified by an independent, accredited certifier.
* Acceptable phrases are "no antibiotics administered" or "no antibiotics added" when accompanied by "USDA Process Verified" shield, or a private certifier, such as Global Animal Partnership for Whole Foods' meat.
* "Natural" doesn't always mean no antibiotics. Although "natural" is a USDA-approved claim, it only means minimally processed with no artificial ingredients or added color to the final product. Antibiotics can still be used in raising "natural" meat and poultry unless the label specifically says they weren't.
* "Antibiotic-free" is meaningless. A claim never authorized by the USDA, it has no clear or consistent meaning on labels.
*Other misleading phrases: "No antibiotic residues" and "No antibiotic growth promotants." Neither claim is USDA-approved nor insures that no antibiotics were used during the animal's life.
In other health news:
Go ahead, drink cranberry juice for urinary tract infections. Taking cranberry products, including juice, for bladder infections may help prevent these common bacterial infections in older women, according to the Los Angeles Times. A new analysis of 13 studies involving more than 1,600 subjects who used both cranberry juice and capsules found both products protected some people, but researchers also said the results should be interpreted "with great caution" because the trials were so different - different forms of cranberry or dosage or other factors.
Weight gain follows quitting smoking. ABC News reports that as more people quit smoking cigarettes to protect their health, many face a new battle: weight gain. A new study in the journal BMJ shows that quitters gain more weight than anyone previously thought. The research found that those who quit smoking gained an average of 10 to 11 pounds after 12 months, with most of the weight gain in the first three months.
Hope for Alzheimer's treatment sparked by gene mutation discovery. Researchers have found the first gene mutation that protects against Alzheimer's disease, a finding that supports a now-controversial theory about the cause of the disease and that could eventually lead to the development of new drugs to treat the disorder, the Los Angeles Times reports. The gene mutation also protects against normal dementia of aging, suggesting that the two diseases have mechanisms in common.
Why you should protect medication from summer heat. From National Public Radio, advice on keeping medications cool this summer, including the most temperature-sensitive ones. Sarah Westberg of the University of Minnesota College of Pharmacy says nitroglycerin for heart problems is one medication that must be protected from high heat.
Photo credit: Courtesy USDAgov via flickr