Are Antibacterial Soaps Safe? FDA (Finally) May Decide
By Candy Sagon , December 17, 2013 10:00 AM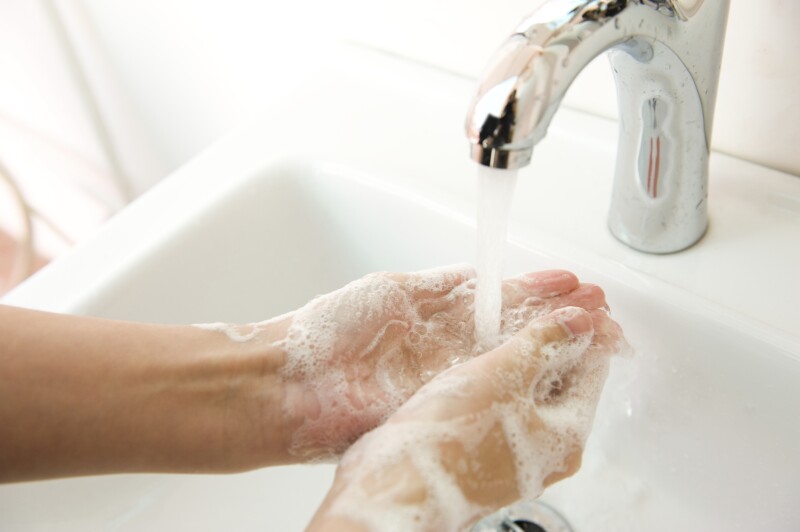 It's taken more than 40 years and the pressure of a lawsuit, but the U.S. Food and Drug Administration is finally getting serious about the controversial use of chemicals in antibacterial soaps and body washes.
The agency announced Monday that not only is there no evidence that these antibacterial cleansers are more effective than other cleansers at getting rid of germs, but the chemicals they contain, like triclosan, could raise other health risks. (Translation: Mom was right. Just wash with plain ol' soap and water.)
"Show Us Your Modern Family" Photo Contest. Upload your photo for a chance to be photographed in AARP The Magazine. See official rules.
"New data suggest that the risks associated with long-term, daily use of antibacterial soaps may outweigh the benefits," Colleen Rogers, Ph.D., a lead microbiologist at the FDA, said in a consumer update.
The FDA has proposed a rule that would require the makers of these soaps and washes to prove that the products are safe and more effective than old-fashioned soap and water. Products that are not shown to be safe and effective by late 2016 would have to be reformulated, relabeled or removed from the market, the Associated Press reported. The new rule would not apply to products such as hand sanitizers, sanitizing wipes and antibacterial soaps used in health care settings, or to other products with the chemicals, like toothpaste, kitchen knives and toys.
Triclosan is found in an estimated 75 percent of antibacterial liquid soaps and body washes sold in the U.S., according to published reports. More than 93 percent of bar soaps also contain triclocarban or triclosan, the FDA noted. (To see if your soap contains triclosan, check the ingredient list on the label.)
Researchers have long argued that triclosan (used in liquid soaps and body washes) and triclocarban (used in deodorant soaps) both contribute to the rise of antibiotic-resistant bacteria and have disruptive effects on hormonal levels in animals. Animal studies have found that the chemicals cause premature puberty in females and a low sperm count in males. There is also concern about human health because the chemicals have shown up in tests of urine, blood and breast milk.
The push to remove triclosan from certain consumer products began in 1972, when Congress passed a law requiring the FDA to set guidelines for using antibacterial chemicals. The FDA issued proposed guidelines for hand soaps and washes in 1978, though never took final action that would have removed the chemical from the market.
It ultimately took a three-year legal battle with the Natural Resources Defense Council (NRDC), an environmental group that sued the FDA in 2010, to force the agency to issue a final rule. The NRDC argued that the agency was delaying action on potentially dangerous chemicals. The announcement of the new rule is "a good first step," the NRDC said in a statement. "FDA is finally taking concerns about triclosan seriously."
>> Get discounts on health products and services with your AARP Member Advantages.
A spokesman for the American Cleaning Institute, a soap and cleaning product trade organization, told the Associated Press that the group will submit new data to regulators, including studies showing that company products do not lead to antibiotic resistance.
Photo: hxdbzxy/iStock
Also of Interest

See the AARP home page for deals, savings tips, trivia and more