Can an Apple a Day Melt the Pounds Away?
By Carole Carson, October 14, 2013 02:10 PM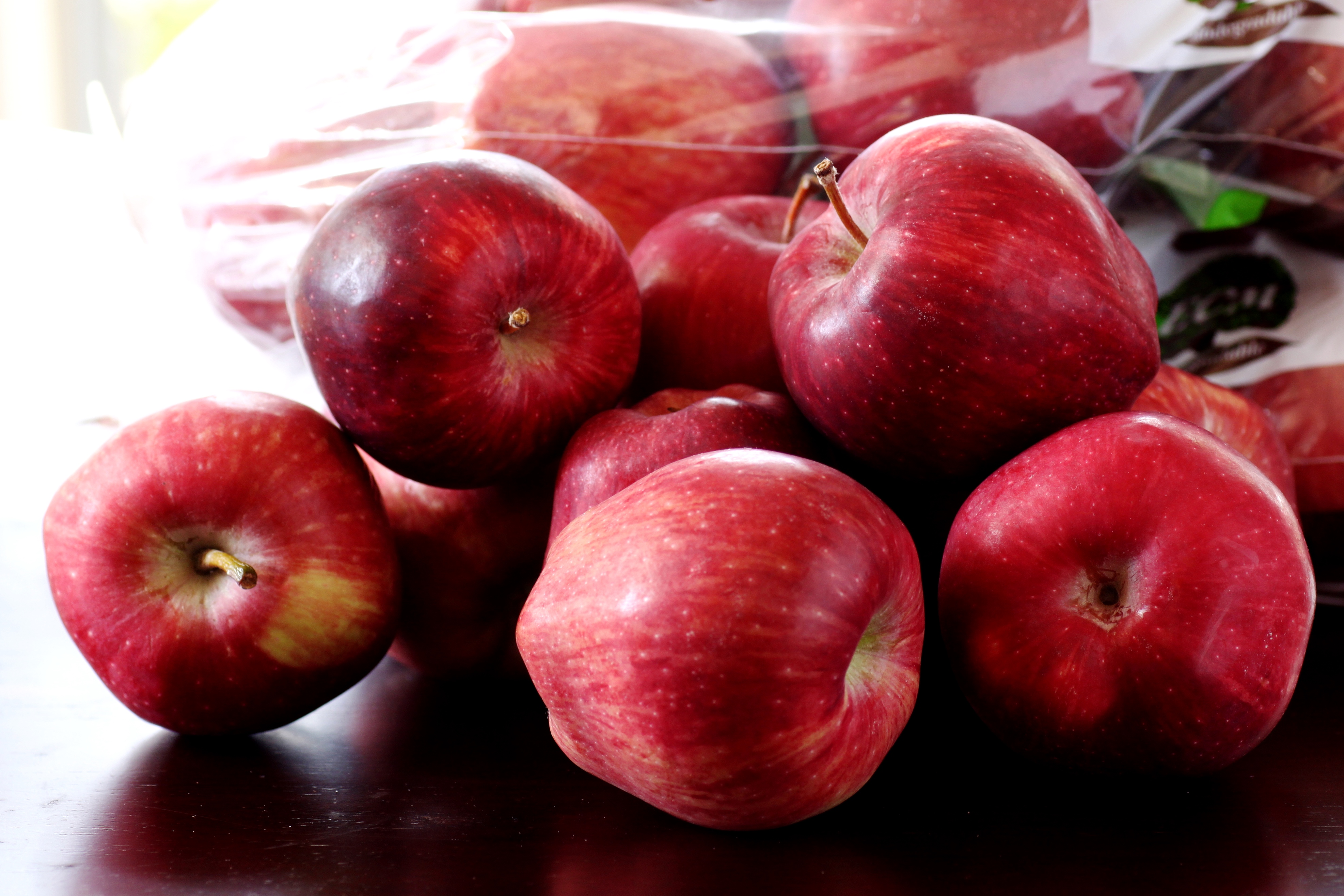 I don't know about you, but most of my family members and friends are trying to lose weight.

Some of us are overweight and do not want to see the number on the scale go any higher. Others, like me, have lost weight and want to sustain their downsized profile. Given our single-mindedness, it's no wonder that millions of dieters will spend $61 billion in 2013 on weight-loss programs, products and gadgets, according to market research firm Marketdata Enterprises.

But I have an inexpensive and proven weight-loss tip for you: Eat an apple a day. Better yet, eat three. In a 2003 weight-loss study of overweight women ages 30 to 50, Brazilian researchers found that women who ate three apples or pears a day lost more weight than those who didn't eat fruit. In fact, the non-fruit eaters barely lost any weight.

Here are four more reasons apples are a nutritional and weight-loss bargain:

Full of fiber. Adding more fiber to your diet - a medium apple has four grams, a large one has five - helps you lose weight. A Brigham Young University study of 252 middle-aged women found that those who increased their fiber intake lost weight, while those who decreased fiber tended to gain.
Helps your heart. The flavonoids in apples, in particular, can reduce your risk of heart disease, according to a major study of nearly 35,000 postmenopausal women who were followed for up to 20 years.
Battles belly fat. Researchers found that adults who eat apples have less belly fat, lower blood pressure and a 27 percent lower risk of being diagnosed with metabolic syndrome, a cluster of symptoms linked to chronic diseases like diabetes and cardiovascular disease.
Increases stamina for exercise. Apples contain an antioxidant called quercetin, which increases available oxygen to your lungs, allowing you to exercise longer.


Besides providing these health benefits, apples are one of the least expensive fruits you can buy. Bumper crops of Ginger Golds, Honeycrisps, McIntoshes, Galas and other varieties are being reported from Massachusetts to California, so prices are exceptionally low. At my local farmers' market, for example, I can buy a 10-pound bag of large red apples for less than two dollars.

I like to snack on an apple when my energy gets low and my appetite is in danger of spiraling out of control. I also make baked apples for dessert, and add fresh slices to salads or chopped cabbage.

When I bake, I replace some of the shortening in cakes, brownies, cookies and even pancakes with fresh puréed apples (or applesauce). And if I'm making soup on a chilly fall day, I'll toss a chopped apple along with a variety of vegetables into a slow cooker, or I'll add diced apple to baked beans.

Exotic fruits, such as pomegranates or aí§ai berries, can sometimes hog the nutritional spotlight and become the superfood du jour. But for cheap, easy-to-find nutrition and goodness, nothing beats a wonderful apple. Have you had one today?



Photo: Stacy Spensley/flickr