Choosing An Antidepressant? It's The Side Effects That Matter
By Candy Sagon , December 08, 2011 09:00 AM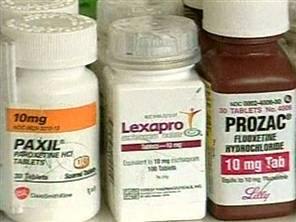 When it comes to choosing one of the newer antidepressants, a study has found they're all basically the same -- except for their side effects.
Researchers looked at 13 antidepressants -- including such popular ones as Cymbalta, Prozac, Effexor and Zoloft -- and found that they're all equally effective at treating depression.
"They're interchangeable except for side effects," David Schlager, of Texas A&M Health Science Center College of Medicine, told USA Today.
As of 2005, some 27 million Americans had taken antidepressants, with those age 40 and over more likely to take them than younger age groups, according to the National Center for Health Statistics.
Medicare, which announced in October that it will pay for annual screenings for depression, says depression affects one in six people over age 65.
The study, published in the current issue of the Annals of Internal Medicine, reviewed 234 studies of antidepressants published between 1980 and August 2011, all of them randomized trials that included at least 1,000 participants each.
The authors found there was no difference in effectiveness among the antidepressants, but there were differences in how quickly a drug began to work and the type of side effects it produced.
Patients should talk with their doctors about these effects, as well as the cost of the drug and how often it should be taken, when choosing an antidepressant.
Among the study's findings:
* Quickest to take effect: Remeron (mirtazapin) takes effect faster than Celexa (citalopram), Prozac (fluoxetine), Paxil (paroxetine), or Zoloft (sertraline).
*More likely to cause weight gain: Remeron (mirtazapine)
* Least sexual side effects: Bupropion (brand name Wellbutrin, among others), has fewer adverse sexual side effects than Prozac, Zoloft, Paxil or Lexapro (escitalopram).
*Increased risk of nausea: Effexor (venlafaxine)
Photo credit: Montanaim.com