Christie's Weight-Loss Plan: Will a Lap-Band Work?
By Candy Sagon, May 9, 2013 07:27 AM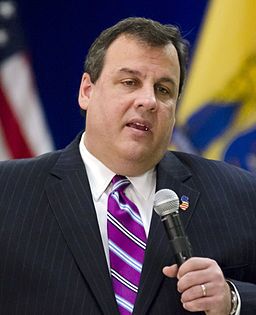 New Jersey's Gov. Chris Christie, notorious for both his blunt comments and hefty weight, said this week that turning 50 was a wake-up call for him and the reason he opted for surgery to try and slim down.

He said it was his desire to stay healthy for his four kids -- not plans for a future presidential campaign --that made him decide to undergo gastric-band surgery in February, he told the New York Post.

This is his latest strategy in a 20-year battle with his weight. So far, he's shed nearly 40 pounds and says he feels less hungry.

But will the band really help him keep the weight off? A weight-loss surgeon tells AARP that the procedure has been steadily dropping in popularity over the past five years.

Laparoscopic gastric banding - Lap-Band is the trade name - is generally considered the least risky and invasive weight-loss surgery, but also the least effective for long-term weight loss. The procedure involves a silicon band that cinches the stomach, reducing the space for food. People feel fuller more quickly, so they eat less.

Patients typically lose 30-60 percent of their excess weight, says Brian Long, M.D., medical director of the Sibley Center for Weight Loss Surgery in Washington, D.C. Unfortunately, once the band is removed, "there is a significant risk of regaining weight," he says.

While the band is in place, it requires regular adjustments - it can be tightened or loosened - and frequent follow-up visits to the doctor, which can be inconvenient. For all these reasons, the gastric band has dropped in popularity.

Long, who was not involved in Christie's care, says that nationally, gastric-band surgery now represents only about 20 percent of all bariatric surgery. At his center, Lap-Band has dropped to "probably about 5 percent of our total cases."

"What we have found is that for most morbidly obese patients, the band is just not a strong enough tool to help them get the weight off and keep it off," Long says. "The band tends to be more effective for smaller, younger and healthier patients, and it is less effective for larger, older and sicker patients."

What's more, some 10-25 percent of band patients require further surgery either to treat a complication related to the band or to remove it completely, Long adds.

Gastric bypass remains the most common weight-loss surgery, he continues. It involves stapling the stomach to create a very small pouch and rearranging the small intestines - the most drastic but also the most effective of the weight-loss-surgery options.

For Christie the relatively quick gastric-band procedure, done on an outpatient basis, fit into his busy schedule. In addition, it initially let him keep the surgery hush-hush. Plus, it helped that New York Jets coach, Rex Ryan, who lost more than 100 pounds after having the procedure in March 2010, encouraged Christie to try it.

So far it seems to be taming the governor's appetite, if not his choice of food. He told the New York Post, "A week or two ago I went to a steak house and ordered a steak and ate about a third of it and I was full."

Photo: creative commons/ commons.wikipedia.org



Also of Interest

Join AARP: Savings, resources and news for your well-being


See the AARP home page for deals, savings tips, trivia and more