Could Your Heartburn Pills Contribute to Kidney Disease?
By Candy Sagon, January 25, 2016 07:00 AM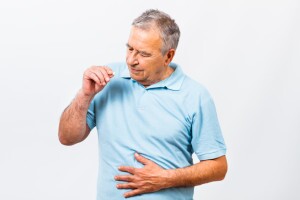 When proton pump inhibitors (PPIs) were first approved in the 1980s, they seemed like a safe way to help people with chronic heartburn, acid reflux and ulcers.

Known by brand names such as Prilosec, Prevacid and Nexium, they weren't associated with any serious side effects, so doctors began prescribing them to millions of patients.

What doctors didn't anticipate were the long-term effects of these drugs. They've recently been linked to increased risk of bone fracture, pneumonia, C. difficile infections, low levels of magnesium and heart problems. And now a new study has added kidney disease to the list.

The study, published in the journal JAMA Internal Medicine, analyzed medical records from more than 250,000 patients and found that use of these drugs was associated with a 20 to 50 percent increase in the risk of developing chronic kidney disease. Those who took the drugs twice a day had a higher risk than those who took them once daily. (Other types of heartburn drugs, such as antacids like Tums and H2 blockers like Tagamet, Pepcid and Zantac, do not have this effect.)

The chance of having kidney problems is still small — a risk of about 12 to 16 percent among PPI users over 10 years, according to the findings — but more than 15 million Americans used PPIs in 2013, so even a rare problem could affect large numbers of people.

Lead author Morgan Grams, M.D., a nephrologist at Johns Hopkins University in Baltimore, cautioned that the study is observational and doesn't prove that PPI use causes kidney disease. Plus, the research looked only at PPI prescription users and didn't track how long patients had taken the drug. "However, there appears to be mounting observational evidence that PPIs — historically, a class of medication thought to be extremely safe — have some adverse effects," Grams told Reuters.

Part of the problem, the study notes, is that PPIs are overprescribed. Up to 70 percent of PPI prescriptions may be unnecessary, and 25 percent of long-term PPI users could discontinue them without suffering increased heartburn or acid reflux. "Indeed, there are already calls for the reduction of unnecessary use of PPIs," the study concludes.

Get discounts on prescriptions, health exams, eye care and more — AARP Member Advantages »

The new research doesn't mean that those taking PPIs should immediately stop using them. There are people with severe acid reflux problems who need the drugs, Kenneth DeVault, M.D., president of the American College of Gastroenterology and chair of medicine at the Mayo Clinic in Jacksonville, Fla., told HealthDay.

But patients should talk to their doctors about the risks of long-term PPI use and whether an H2 blocker and other changes — stopping smoking, and avoiding alcohol, caffeine and late-night eating — might work just as well.

Photo: LittleBee80/iStock

Also of Interest

See the AARP home page for deals, savings tips, trivia and more.