Despite Progress, Heart Disease Remains the #1 Killer of Women
By Ian Cunningham, October 12, 2012 11:02 AM
The following is a guest post from The Heart Truth®, a national awareness campaign for women about heart disease by the National Heart, Lung, and Blood Institute.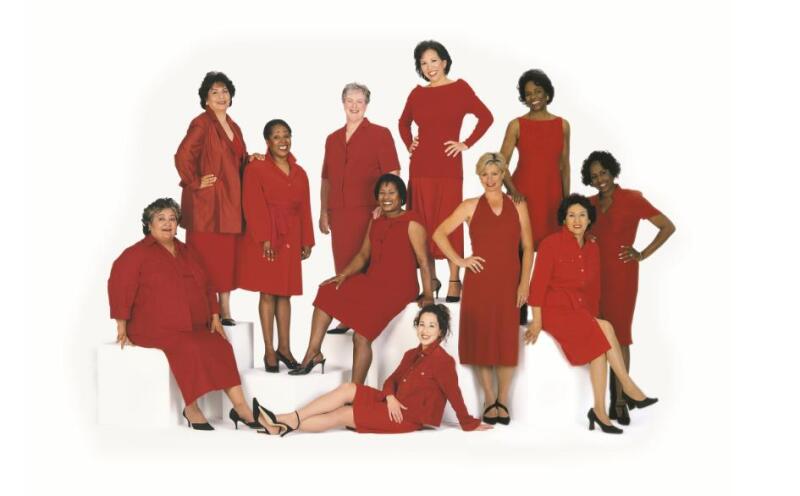 A decade ago, research revealed a fatal misconception: American women believed that heart disease was a man's disease. At that time, heart disease was the leading cause of death in the United States, causing 1 in 3 deaths in women.

The National Heart, Lung, and Blood Institute launched The Heart Truth® campaign in September 2002 to create a national movement and transform how women think and act about heart disease. You probably recognize The Heart Truth's signature Red Dress®-it has appeared on 29 billion product packages, and 1.7 million Red Dress Pins have been distributed across the country.

Also See: Our Heart Attack Quiz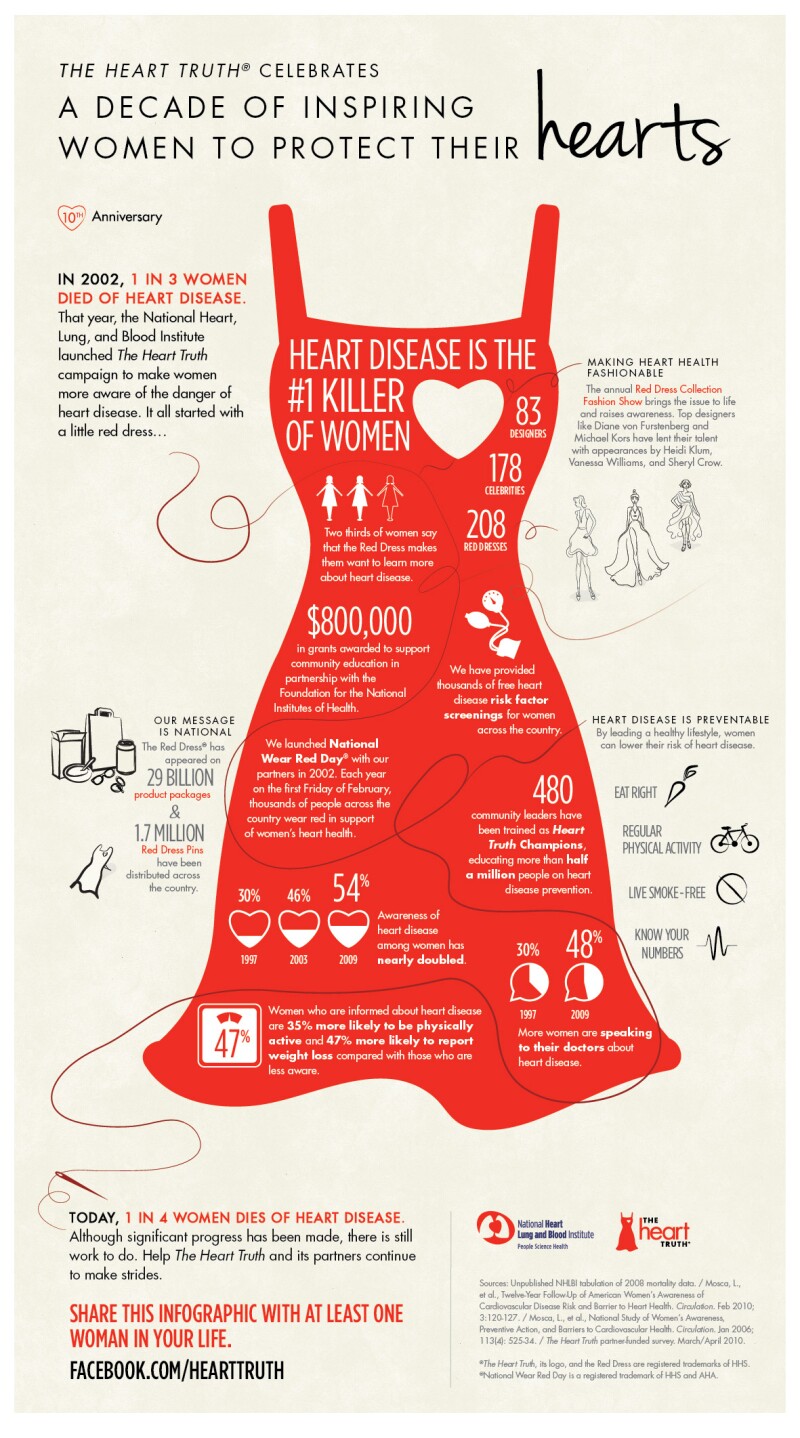 Ten years later, the campaign celebrates the good news that women are living longer and healthier lives. More women are talking to their doctors and taking steps to protect their hearts. Heart disease deaths continue to decline, and today, of the women who die, 1 in 4 women dies of heart disease.

Although significant progress has been made, there is still critical work to do. Many women still don't take their risk for heart disease seriously or personally.

For women, age becomes a risk factor at 55. After menopause, women are more at risk for developing heart disease, in part because their body's production of estrogen drops. Women who have gone through early menopause, either naturally or because they have had a hysterectomy, are twice as likely to develop heart disease as women of the same age who have not yet gone through menopause. Other factors that increase your risk of heart disease include smoking, high blood pressure, high blood cholesterol, diabetes, lack of physical activity, and being overweight or obese.

Heart disease is still the leading cause of death for women-but it's largely preventable. This infographic tells the story of a decade of progress in the fight against heart disease and provides an action plan for women to protect their heart health.

To learn more about steps women can take to prevent heart disease-including questions to ask your doctor-visit the The Heart Truth® website at hearttruth.gov.