Famous Rock Concerts That Blew Minds — and Ears
Were you at the Cream reunion in New York in 1968? Think that might be where you lost your hearing? That's where Eric Clapton and Ginger Baker say their hearing problems started.
Clapton, who now suffers tinnitus — and most likely also hearing loss, which is often masked by tinnitus — has said, "I probably had two 100-watt stacks at the height of things and I would turn one on for guitar solos. It was just mad." Baker, a band member, said of that period, "The last year with Cream was just agony. It's damaged my hearing permanently."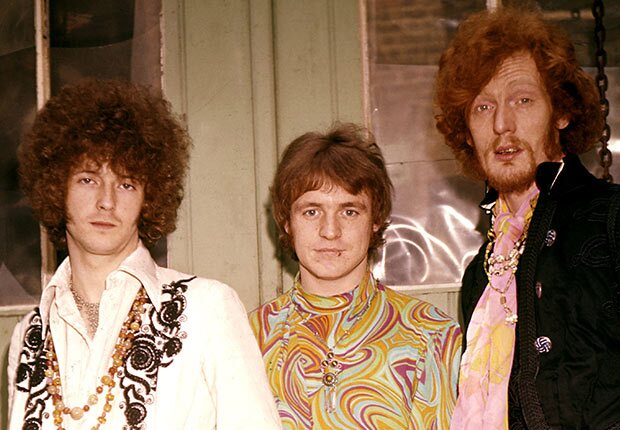 Or maybe you were in the audience when the Who played the Smothers Brothers Comedy Hour in 1967. Drummer Keith Moon blew up his drum set on stage, which was followed by the usual smashing of instruments. The explosion left Pete Townshend deaf in one ear.
Bill Clinton, although not best known for his musical talent, attributes his hearing loss in part to his longtime passion for the saxophone. He wears two hearing aids. Will.I.Am says the only relief from his crippling tinnitus after years with the Black Eyed Peas is the masking provided by the same music that caused the condition: "I don't know what silence sounds like anymore. Music is the only thing which eases my pain."
Maybe you were at the concert that holds the Guinness World Record for loudest ever. That was the American cult metal band Manowar, back in 1984. Guinness dropped the category after the event, not wanting to promote hearing loss. Manowar is still touring and claims to have broken its own record several times.
Ozzy Osbourne, who holds the Guinness record for longest crowd scream — 70 seconds at 105 dB — is notable for not developing hearing loss: Scientists are studying his genes to see why neither music nor drugs seem to have affected his hearing.
>> Get discounts on hearing aids and more with your AARP Member Advantages
Phil Collins, the former front man for Genesis, damaged his hearing so severely during the band's heyday in the '70s and '80s that he has become an advocate for those with hearing loss. So has Kathy Peck, of the all-female punk band the Contractions. Peck lost her hearing and developed tinnitus after the band opened for Duran Duran at the Oakland Coliseum. In 1988, she and others started a grassroots organization called H.E.A.R. (Hearing Education and Awareness for Rockers), which advocates for hearing protection for musicians and fans.
Let's hope the musicians and fans at last week's Tinnitus series in New York were paying attention. The Times review described "sounds that punch right into your hearing." Will we never learn?
Photo (top), Cream 1968: Pictorial Press Ltd/Alamy1986
Photo (bottom): Alexandre Guzanshe/FotoArena/Getty Images. 2010
Also of Interest

See the AARP home page for deals, savings tips, trivia and more.