Frozen-Berry Recall After Hepatitis Outbreak
By Candy Sagon , June 05, 2013 12:54 PM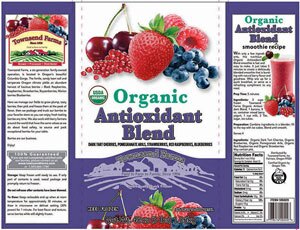 Updated June 12:
An organic, frozen berry blend sold to Costco and Harris Teeter stores that was recalled has now sickened 87 people in eight states with a rare strain of hepatitis A.
NBC News is reporting that 36 people have been hospitalized with severe infections.
All of the ill people have reported buying the frozen fruit mix at Costco, which sold the product starting in February, officials with the Centers for Disease Control and Prevention (CDC) said.
Outbreaks were reported in Colorado, New Mexico, Nevada, Arizona, California, Hawaii and Utah. Victims range in age from 2 to 84, federal health officials said.
The Food and Drug Administration (FDA) had earlier announced that Townsend Farms of Fairview, Ore., was voluntarily recalling its frozen Organic Antioxidant Blend, packaged under the Townsend Farms label at Costco and under the Harris Teeter brand.
Federal health officials are investigating whether pomegranate seeds from Turkey - that were part of this berry mix but no other Townsend Farms product, the company said - could have caused the contamination. The CDC said this strain of hepatitis is rarely seen in North or South America but is found in the North Africa and Middle East regions, according to the Associated Press.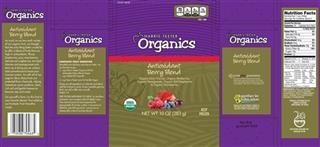 Hepatitis A is a contagious liver disease that can range from a mild illness lasting a few weeks to a serious illness lasting several months, the FDA said. In rare cases, particularly in people with a chronic disease or a weakened immune system, a hepatitis infection could lead to liver failure.
Symptoms, which include fatigue, abdominal pain, jaundice, abnormal liver tests, dark urine and pale stool, can show up from 15 to 50 days after exposure to the disease.
A hepatitis A vaccination can prevent the illness if it's given within two weeks of exposure to a contaminated food.
NBC News reported that Costco officials have notified more than 250,000 consumers who bought the product. Harris Teeter also notified shoppers via phone calls linked to shopper loyalty cards, a spokeswoman said.
Two lawsuits have been filed against Townsend Farms, notes Food Safety News, including a class action suit in Oregon on behalf of Townsend customers who purchased the berries and were advised to get a hepatitis vaccination as a precaution.
Photos: Courtesy FDA