Updated: What Causes Arthritis?
By AARP Illinois, November 4, 2013 01:15 AM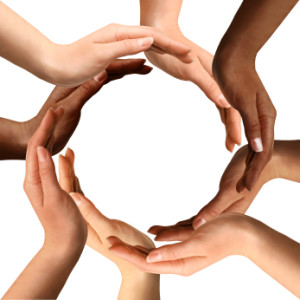 Have you ever thought about how many times you use your hands in a day? Perhaps you've pondered which fingers you could do without if you had to get rid of a couple? Maybe you've thought about how quickly your body sends signals back and forth so that you can type a blog post, tie your shoe or lift your fork? It's actually pretty fascinating when you stop and think about it!

>> Stay sharp with help from the AARP Brain Health Center

Gratitude for Our Hands is the first segment of a three-part film series dedicated to our hands, led by Taizoon Baxamusa, an orthopedic surgeon from the Illinois Bone and Joint Institute.

Episode 1: Gratitude for Our Hands

In the first segment of this series an art montage spotlights the extraordinary capabilities of our hands (original score by musical composer James Stonehouse).


The hand is the visible part of our brain ~Immanel Kant

Following this art montage, Dr. Baxamusa covers:

1) Our hand anatomy
2) How our brain communicates with our hands
3) What is the most important finger of our hand?
4) What is the least important finger of our hand?
5) If you had to pick three fingers to keep on your hand, which should you pick?
6) What separates us from primitive primates?
7) Approximately what percent of the cortical part of the brain is dedicated to the function of our hands?

NEW: Woah Baby! Did you know pregnancy can cause Carpal Tunnel Syndrome?

Episode 2: Carpal Tunnel Syndrome 




In the second segment of a three part series dedicated to Our Hands, Orthopedic Surgeon Dr. Taizoon Baxamusa covers:

1) What is Carpal Tunnel Syndrome?
2) What are the symptoms?
3) What are the causes?
4) What are the intricate functions of the three major nerves in our hands?
5) Why are certain people predisposed for getting Carpal Tunnel Syndrome?
6) Is there a genetic element?
7) What is the treatment for it?

*NEW* Episode 3 Arthritis



In the third and final segment of neuro.RAPT's three part series dedicated to Our Hands, Orthopedic Surgeon Dr. Taizoon Baxamusa covers:

1) What is arthritis?
2) What happens when arthritis gets so severe that it interferes with our daily lives?
3) How does the body attempt to stabilize arthritis?
4) Is there a correlation of x-ray images of arthritis and the severity of the symptoms?
5) What is basilar joint arthritis?
6) How do you treat arthritis?

We hope that after watching this segment, you will gain a new appreciation for your hands!



Related Resources from AARP:


Osteoarthritis: 7 Things You Need to Know"©



Special thanks to LG Taylor, a Chicago native, and founder of Neuro.Rapt, for sharing this great documentary with us here at AARP Illinois.