How To Beat the Winter Blahs and Start Exercising
By Alejandra Owens, November 21, 2011 09:16 AM
The following is a guest post by Annie Lynsen, on loan to AARP from Small Act.


If you're anything like me, it's nearly impossible to get motivated to exercise in the winter.

In the morning, the mental fight between getting up early to engage in strenuous activity versus getting an additional half hour of sleep is often a losing battle.

In the evening, it's dark and everything in your soul is telling you to curl up with a blanket, a good book, a mug of hot cocoa and some toast. (Because toast dunked in cocoa is delicious.)

So how can you nudge yourself towards physical activity?

My advice? Tip the scale with a little external motivation. Make it about more than exercising for your own health; exercise to benefit others.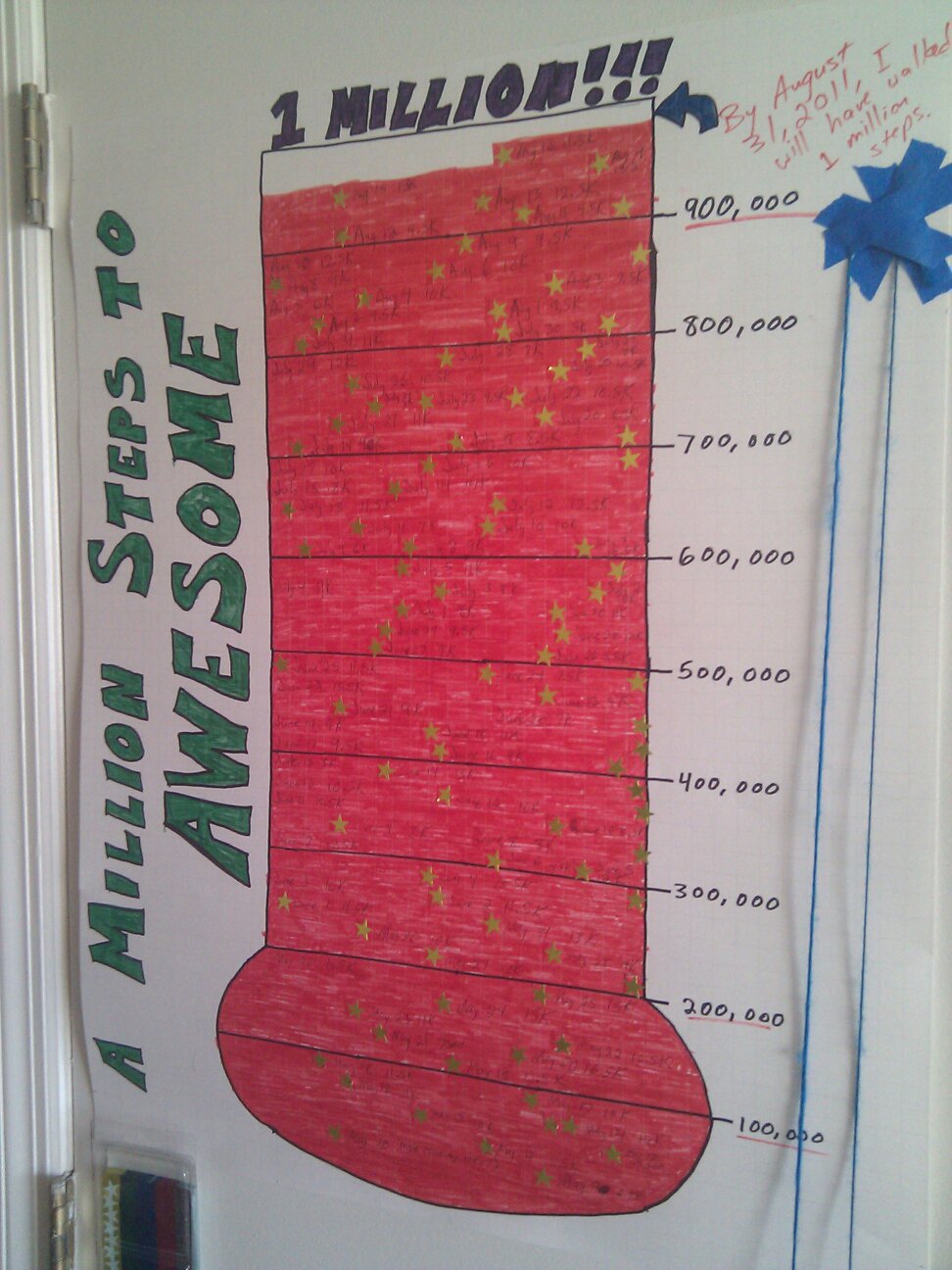 Here's what I did earlier this year, when I was deep in the "blahs": First, I set a goal of walking 10,000 steps a day for the next 100 days. I bought a pedometer, and created a thermometer on some poster board that I could color in at the end of each day to track my progress.

Then, I got my friends involved. I asked them if they would donate $10 - sponsor one day of my journey - to help me raise $1,000 for one of my favorite charities.

When the goal became bigger than myself, the motivation kicked in. Suddenly, I wasn't walking for my benefit anymore. I was walking for other people.

I posted my progress every 10,000 steps and my friends cheered me on. Having that additional encouragement helped a lot.

Ultimately, I raised over $1,600 for charity and walked over 1 million steps sooner than anticipated.

So here's how you can do the same thing:



Set an exercise goal. Make sure it's realistic, yet challenging. It doesn't have to be walking, but it should be something measurable and specific.

Choose a cause. What's close to your heart? Think about who would benefit from a fundraiser.

Set a fundraising goal. Again, make it realistic, but challenging.

Set a deadline. This is critical. You have to give people a sense of urgency to donate.

Set up a fundraising site. It's easier than it sounds. Razoo makes it super easy to set up your own fundraising page, and you never need to handle any money - all donations go straight to the charity of your choice.

Tell your friends and family, and ask them to donate and support you. It helps to have a specific ask of people. Most people can afford $10, for example, so that's a good place to start. Personal, handwritten requests work better than mass emails.

Keep people updated. Let them know how you're doing. If you hit a stumbling block, don't be shy about asking for encouragement.

Celebrate! When you reach your goals, throw a party or find some way to celebrate your big win!
Have you ever exercised to benefit others? Tell your story in the comments.
Photo credit: Mr. Ducke on Flickr, Annie Lynsen