Is Your Hospital in Medicare's Penalty Box?
By Bill Hogan , November 15, 2013 03:20 PM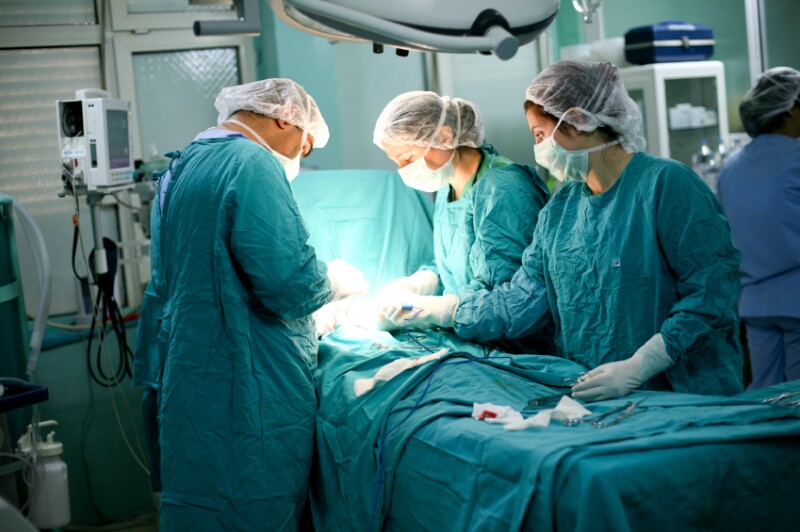 Is your hospital being penalized for providing care that falls short of what Medicare thinks it should be? Measures range from nighttime noise to following basic clinical standards of care.
If so, your hospital isn't alone. Some 1,451 hospitals nationwide are being paid a little bit less for each patient they treat in the second year of Medicare's "quality incentive" program, compared with 1,231 hospitals that will be paid more, according to Kaiser Health News.
Here are the hospitals at the top and bottom of the list (along with the amount of the bonus or penalty):

WINNERS


Arkansas Heart Hospital, Little Rock, Ark. (+0.88%)

Pikeville Medical Center, Pikeville, Ky. (+0.85%)

Oklahoma Heart Hospital, Oklahoma City (+0.82%)

Maine Coast Memorial Hospital, Ellsworth, Maine (+0.80%)

Saint Joseph London Hospital, London, Ky. (+0.78%)

Holland Community Hospital, Holland, Mich. (+0.77%)

Raulerson Hospital, Okeechobee, Fla. (+0.76%)

St. Luke's Miner's Memorial Hospital, Coaldale, Pa. (+0.76%)

Brigham and Women's Faulkner Hospital, Boston (+0.75%)

Kansas Medical Center, Andover, Kan. (+0.74%)
space

LOSERS


Gallup Indian Medical Center, Gallup, N.M. (-1.14%)

North Georgia Medical Center, Ellijay, Ga. (-1.04%)

Hemet Valley Medical Center, Hemet, Calif. (-0.98%)

El Centro Regional Medical Center, El Centro, Calif. (-0.94%)

Monroe Hospital, Bloomington, Ind. (-0.94%)

Desoto Memorial Hospital, Arcadia, Fla. (-0.90%)

Hutcheson Medical Center, Fort Oglethorpe, Ga. (-0.86%)

Natividad Medical Center, Salinas, Calif. (-0.85%)

Community Hospital of Long Beach, Long Beach, Calif. (-0.85%)

Avoyelles Hospital, Marksville, La. (-0.85%)
You can find out in a flash how your hospital is doing by using this easy-to-use look-up tool from Kaiser Health News.
>> Sign up for the AARP Health Newsletter
The adjustments in reimbursement rates are based on 24 measures of quality, including surveys of patient satisfaction and - for the first time - death rates of patients admitted for heart attacks, heart failure or pneumonia. They're part of the financial incentives built into the health care law for doctors and hospitals to provide better care.
"The thing about the government, if they start paying attention to [quality], we have to scramble around to pay attention to it," Dr. Leigh Hamby, the chief medical officer of Piedmont Healthcare, a hospital system in Georgia, told KHN. "It gets us moving."
The carrot-and-stick program, officially known as Hospital Value-Based Purchasing, is one of several Medicare initiatives aimed at making hospitals and doctors pay more attention to accepted quality standards and, in so doing, improve patient outcomes. Previously, the only way for Medicare providers to get paid more was to take on more patients and perform more procedures.
For many hospitals, the penalties are a double whammy, coming on top of other penalties assessed by Medicare for readmission rates the government deems to be too high.
Medicare is planning to add new measures of quality next year (rates of infections and other problems from catheters, for example) and increase the maximum readmission penalty to 3 percent. And it will launch a new program that reduces payments to hospitals with the most patients who acquire infections or other problems during their stays.
Photo: BeyzaSultanDURNA/iStockphoto
>> Get discounts on health products and services with your AARP Member Advantages.
Also of Interest

See the AARP home page for deals, savings tips, trivia and more