'Jaw-Dropping' Drop in Hospitalizations, Deaths From Heart Disease
By Candy Sagon , August 19, 2014 02:24 PM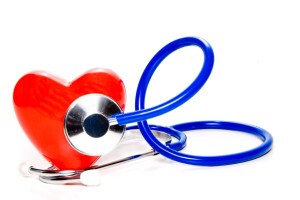 A new study of 34 million Medicare patients has found what one prominent heart researcher calls "jaw-dropping" reductions in hospitalizations and deaths from heart attacks and strokes over the past decade.
According to the findings published in the American Heart Association journal Circulation, the number of patients age 65-plus who were hospitalized with heart attacks dropped nearly 40 percent from 1999 to 2011, while those hospitalized with strokes caused by blood clots fell by 34 percent.
>> Top 15 Superfoods for People Over 50
In addition, hospitalization for unstable angina - sudden chest pain that often leads to a heart attack - fell by 84 percent, while the number hospitalized for heart failure (a heart too weak to pump properly) dropped 31 percent.
Researchers also found that patients had a lower risk of dying from heart disease within a year of leaving the hospital. Compared with 1999, people hospitalized for a heart attack a decade later had a 23 percent lower risk of death. The risk dropped by 13 percent for heart failure and stroke, and 21 percent for unstable angina.
"I don't think anyone would have predicted we would have made this much progress," lead author Harlan Krumholz, a professor of cardiology at the Yale School of Medicine, told USA Today. "We've saved lives, we've saved suffering, we've saved dollars. It's amazing. ... What is surprising to me is how rapid and how profound the change has been."
What was particularly surprising was that this occurred "in a period when there were no real 'miracle' clinical advancements," Krumholz said in a heart association news release.
>> Get discounts on health services with your AARP Member Advantages.
Instead, faster and better treatment of heart attacks and better prevention strategies - such as controlling blood pressure and stopping smoking - as well as the widespread use of cholesterol-lowering statin drugs have made the difference, he said.
Still, heart disease remains the leading cause of death overall in the U.S., as well as the leading cause of death for those age 65 and older, according to the Centers for Disease Control and Prevention. Studies also show that as many as a quarter of the deaths from heart attacks and stroke every year are preventable.
"There is still more work to do," Krumholz said.
Photo: robeo/iStock
>> Next: How Stroke Changed One Man's Life
Also of Interest

See the AARP home page for deals, savings tips, trivia and more