Medicare to Cover Lung Cancer Screening for Older Smokers
By Candy Sagon, November 12, 2014 08:00 AM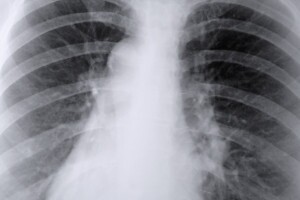 In a move that could affect an estimated 4 million older adults, Medicare announced that it plans to start covering annual lung cancer screening for longtime smokers at high risk for the disease.

The announcement by the Centers for Medicare and Medicaid Services (CMS) will cover yearly low-dose CT scans to detect small lung tumors that can be removed surgically. Lung cancer is the leading cause of cancer death in the U.S. and has a poor prognosis if not caught early. Smoking is the cancer's number one risk factor.

>> 8 Things You Need to Know About Medicare
Experts hailed the decision, which they said could help save thousands of lives annually.

"Finally life-saving CT screening will be made available to older smokers who are at the highest risk of lung cancer, particularly those who could not afford to pay for it before. Congratulations to CMS for the decision to cover the test. It has been 20 years in the making," radiologist Claudia Henschke, M.D., who heads the lung and cardiac screening program at the Icahn School of Medicine at Mount Sinai in New York, said in an email.

Henschke heads the International Early Lung Cancer Action Program, which has been doing research on the benefits of early lung screening for more than 20 years.

Last year, a federal task force recommended the screening for those ages 55 to 79 who had been pack-a-day smokers for 30 years, or who had quit a heavy smoking habit within the last 15 years. Under the Affordable Care Act, that meant private insurers had to begin covering the screening, but it was up to Medicare to decide the issue for its recipients.

Some Medicare advisers questioned if the test really would benefit seniors, the Associated Press reported. They worried that the screening would catch too many seniors with multiple health problems who couldn't withstand cancer treatment, or would cause false alarms that would require invasive follow-up tests to rule out cancer.
To address these concerns, experts recommended that CMS require that scans be done only in high-quality radiology centers accredited for lung cancer screening, and that each center follow a standardized set of procedures and track results among patients, Richard C. Wender, M.D., chief cancer control officer at the American Cancer Society, told the New York Times.
In its announcement, Medicare also required that screening recipients:
Be between the ages of 55 to 74
Have no signs or symptoms of lung disease
Have been smoking a pack a day for at least 30 years
Currently smoke or have quit smoking within the last 15 years
Prior to the scan, undergo smoking cessation counseling or counseling on the importance of remaining a nonsmoker (Medicare covers smoking cessation counseling services.)


>> Get discounts on health services with your AARP Member Advantages.

The proposal will be open to public comment until Dec. 10. A final decision is due in February, after which coverage is expected to begin.

Photo: JoLin/iStock

Also of Interest:

See the AARP home page for deals, savings tips, trivia and more.