Who Has The Germiest Offices? Guys, I Think You Know
By Candy Sagon, June 5, 2012 08:00 AM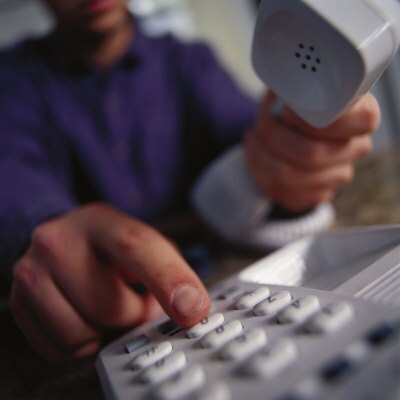 When it comes to germy office-mates, some of us are spreading around more bacteria than others.

We're talking to you, gentlemen.

A new study finds that surfaces in men's offices are covered in 10 to 20 percent more bacteria than those in women's offices, say researchers who swabbed chairs, phones, computer mice, keyboards and desktops in 90 offices in New York, San Francisco and Tucson, Ariz.

Most of the bacteria came from the workers themselves, spread by coughing, sneezing and shedding of skin, as well as a number of organisms associated with the human digestive tract. The other source of bacteria was the environment -- dirt and soil tracked in on shoes, for example.

Phones and chairs were the germiest, reports USA Today.

Why the difference between men's and women's offices? Are men just bigger slobs?

Actually, yes. They are both bigger and slobs, researchers wrote.

"Men are known to wash their hands and brush their teeth less frequently than women, and are commonly perceived to have a more slovenly nature," the authors wrote.

Men also are bigger, on average, than women, so they have "a greater skin surface area, as well as nasal and oral cavities" from which to shed bacteria.

Speaking of germs, Time magazine noted that a recent, separate study by researchers at Kimberly-Clark Professionals swabbed all over the office, not just in people's personal workspaces, and came up with a list of the places with highest concentrations of germs:

75% of break room sink faucet handles
48% of microwave door handles
27% of keyboards
26% of refrigerator door handles
23% of water fountain buttons
21% of vending machine buttons
Bottom line: Consider using some of those antiseptic wipes in your office. And washing your hands.

In other health news:

Subway gets first seal of approval from heart association. The first recipient of the American Heart Association's new "Heart-Check" food certification program is the Subway sandwich chain, USA Today reports. The heart association wants to help people find healthier food choices and up to 42 percent of Subway's menu items meet the group's requirements that limit cholesterol, fat, saturated fat and sodium.

Study: Soy doesn't boost brainpower for older women.  Reuters reports that taking daily soy supplements doesn't improve thinking and memory skills or keep them from declining in older women, according to a new findings. The study of 313 postmenopausal women showed those who took 25 extra grams of soy protein each day improved slightly more than other women on a test of visual memory, or remembering faces. But there was no difference in their overall cognitive skills, compared to women who were given regular milk protein.

DIY bed bug 'bombs' useless, study finds. Those do-it-yourself bed bug 'bombs' or foggers that fill a room with aerosol insecticide may seem to be a cheap way to get rid of bed bugs, but CNN reports that a new study finds they are virtually useless. In the study, the first of its kind to be published, entomologists at Ohio State University tested three commercially available foggers - sold under the Hot Shot, Spectracide, and Eliminator brands, respectively - and concluded that all three products failed at fighting bed bug infestations. Bed bugs in houses and apartments tend to be resistant to the insecticides used in most foggers, the study found, and even non-resistant bugs are likely to survive a fogging because the mist of chemicals doesn't appear capable of penetrating the cracks in furniture and walls where bed bugs usually hide

Daily dark chocolate good for the heart, study finds. Yes, yet another study brings us good news about dark chocolate. This time it's a study that found that daily consumption of about 3.5 ounces of dark chocolate over 10 years can reduce the risk of stroke and heart attack in some high-risk patients, according to CBS News.

Photo credit: Courtesy catalogs.com